What is artificial intelligence?
Artificial intelligence (AI) brings together specific skills of the human brain with the possibilities of modern data processing. The human brain is capable of learning, can think abstractly, and can process sensations. Computers can calculate extremely fast and very reliably, and they are available around the clock, 365 days per year.
The performance of artificial intelligence depends on three main factors: the quality and relevance of the data, the algorithms that process said data, and the skills of highly qualified data specialists who tell the algorithms what they should do, train them and check till they are able to work independently.
Artificial intelligence in industry
AI in industry has long been more than just a future vision; it is a reality – for example, by optimizing systems through proactive maintenance. Technology companies are working intensely on a future where machines with artificial intelligence increase efficiency and simplify the routine working day of their human colleagues. Voith is already showing the practical applications of AI at a hydropower plant in Budarhals, Iceland.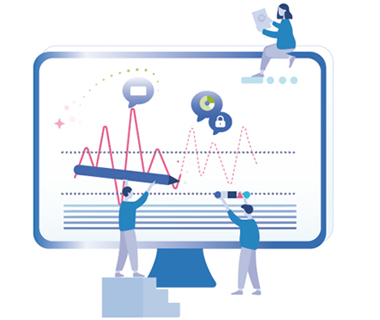 The power plant produces 585 gigawatt hours (GWh) of electrical power per year.
Generated about 4.2 percent of Iceland's total energy requirement.
Iceland generates close to 100 percent of its power requirement through renewable energy.
The enormous task of supplying the entire island with energy is carried out by 270 permanent employees.
Budarhals – an intelligent power plant
In April 2018, Voith and Landsvirkjun, Iceland's national energy company, started a pilot project for intelligent noise analysis in hydropower plants. Voith equipped the Budarhals power plant with the OnCare.Acoustic sound monitoring system.
The algorithm of this monitoring system requires data from turbine operations, including unknown ambient noises, in order to understand precisely how the hydropower plant operates in a normal state. This is the only way to proactively detect deviations and noise anomalies and therefore possible problems.
Data from various hydropower plants are collected by the BlueBox and transferred to the OnCumulus IIoT platform where it is further processed centrally (sound snippets only a few seconds in length). This data can be transferred from one power plant to another and can be used to train the algorithms. During the initial phase, the project managers in Budarhals measured between 10 and 15 unknown ambient noises per day, which were initially evaluated and documented manually. The experts used these and the known noises to train the algorithm. Over the course of the pilot project, the algorithm was able to work more on its own and recognize more and more noises.
We have installed a system that permanently evaluates the acoustic condition of the machines.
Start of the pilot project for intelligent noise analysis in hydropower plants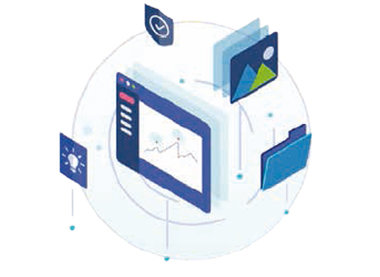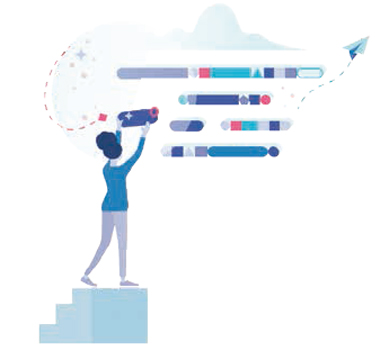 Algorithms work according to their own rules – with human supervision
Normally, algorithms work with pre-programmed rules such as if-then queries, for example. If a suspicious noise is measured, then trigger alarm. An AI algorithm functions differently. There are no stored if-then rules; instead, multi-layered process sequences are used, in which the algorithm processes a variety of data and moves along a decision tree of many branches.
If there is an audible anomaly, for example, an algorithm can check whether the problem is system dependent. It then makes a decision and checks whether the data is correct or incorrect based on the data that is continually collected. For example, if a problem can be attributed to a specific component, the sound anomaly must disappear as soon as the component is switched off. The algorithm, like humans, learns by trial and error and can derive its own rules for further analyses. So that the AI algorithm can model these rules, it needs supervision for some time.
The three pillars of machine learning
Unsupervised Learning
The AI algorithm receives data that is neither categorized nor classified from which it derives models and rules completely on its own. Afterwards, these models and rules can be manually assigned to specific categories or (status) classes.
Supervised Learning
Humans categorize and classify the data in advance for the algorithm, which learns its own prognoses from this over time.
Reinforcement Learning
The algorithm learns through trial and error, that is, through positive and negative reinforcement.
Digital opportunities – get started now!
With our experience of more than 150 years of industrial history, we are technology leaders in the hydropower, paper and drive solution markets. We also use our domain knowledge to implement digital transformation, both for ourselves and our customers.
DISCOVER YOUR DIGITAL OPPORTUNITIES
Last update: 2019-02-28
More stories on Digitalization