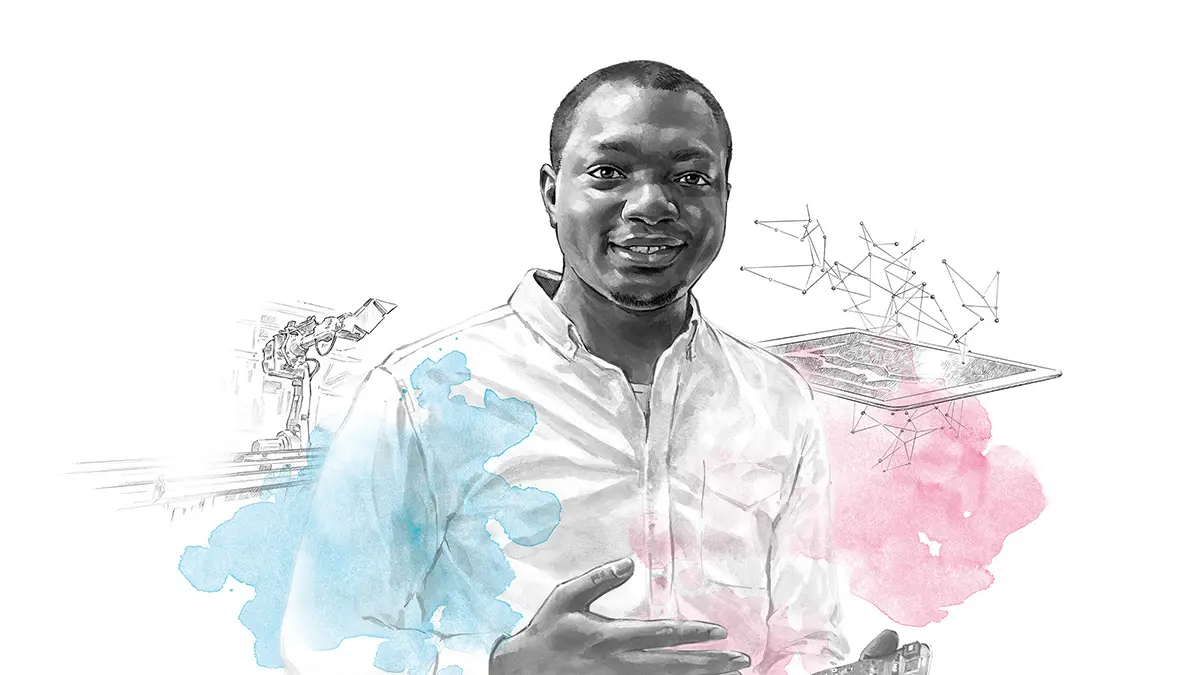 Edwin Afam Elechi
Hardware Development Engineer, Voith Innovation & Technology, Heidenheim (Germany)
Today's rapidly changing and evolving world offers exciting emerging technologies. As sustainability is one of our core strategies at Voith, we explore new processes and possibilities to expand our portfolio, like wind power as a renewable energy source. I think that using our key skills to offer new business solutions to our customers will not only boost employee productivity but also gives us the opportunity to diversify and broaden our horizons.
Meet Edwin Afam Elechi, our Hardware Development Engineer, Voith Innovation & Technology, Heidenheim (Germany).

Edwin Afam Elechi comes from Nigeria, and he is a hardware development engineer at Voith. After he left his home country at only 16 years old, he obtained his bachelor's degree in Electrical and Electronic Engineering at the European University of Lefke in Cyprus.

Upon completing his degree, he went to Germany to do his master's program in Electrical Communication Engineering at the University of Kassel. Leaving his home country at such a young age contributed greatly to who Edwin is today, and it taught him how to be independent.

To see Edwin Afam Elechi talk about himself and his career path, check out the full Video down below.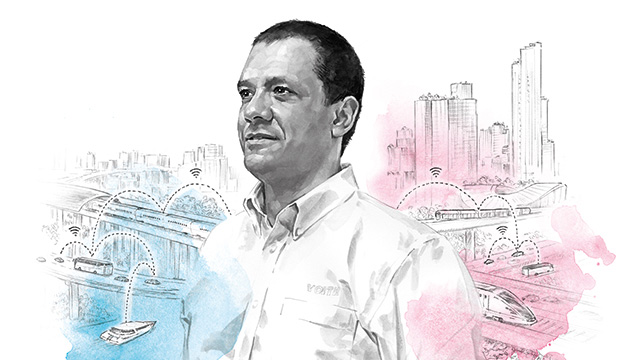 Competent, motivated, and involved
Did you know our most powerful drive at Voith is the talent of our people? Competent, motivated and involved – it's the people that drive our innovation and global competitiveness.
Meet our employees