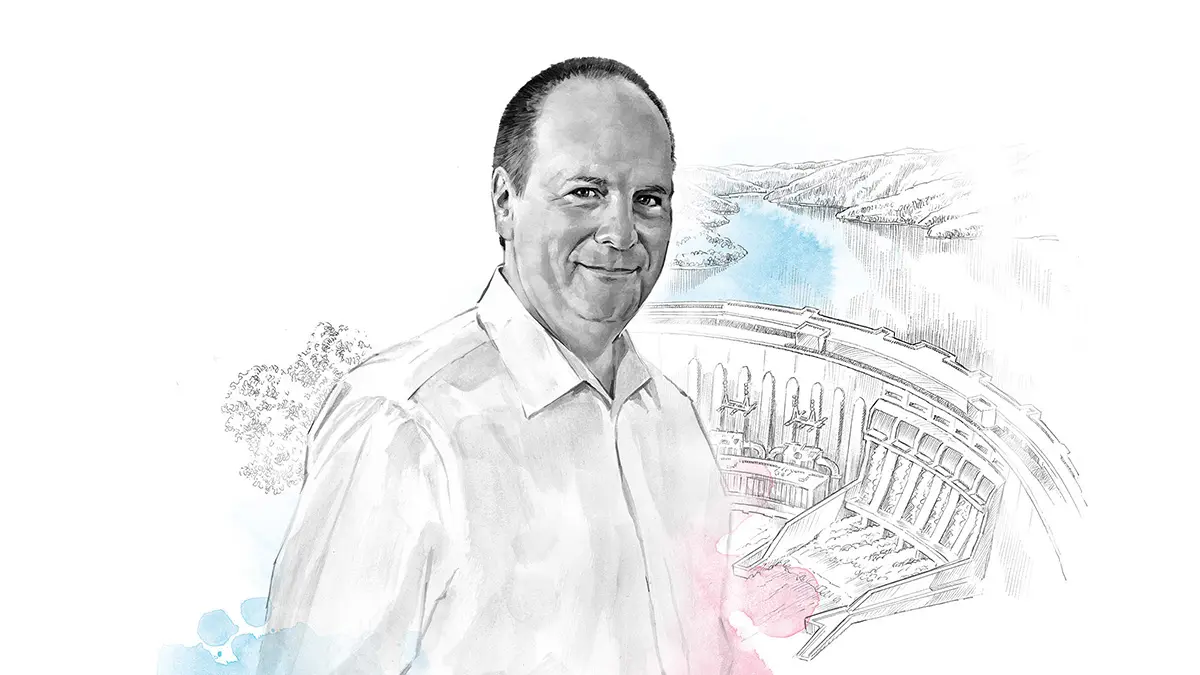 Gebhard Salcher
Vice President Field Service Technology, Voith Hydro
Implementing complex hydropower projects is both fascinating and challenging. As a field service employee, you are the interface between a variety of different stakeholders and often have to find convincing solutions under great time pressure. From this point of view, it is my responsibility to achieve a win-win situation - both for the customer and for Voith.
Meet Gebhard Salcher, Vice President Field Service Technology at Voith Hydro in Heidenheim (Germany).

Gebhard Salcher is Vice President Field Service Technology at Voith Hydro. After completing his apprenticeship as a machinist, he studied part time to become a mechanical engineer. He started his engineering career as a development engineer for separation technologies in the dental sector. This was followed by another professional station at a manufacturer of combined heat and power units that produces large gas engines in the megawatt range. In 1995, his path led to Voith. As an assembly engineer for hydroelectric power plants, he was able to achieve his goal of working on large-scale plants and getting to know the world. His drive to always find new solutions to stay ahead of the curve led him to his role as Field Service Global Manager in 2010 and finally to his current role as Vice President Field Service Technology in 2019.

To find out more about Gebhard and his work, read in the full interview down below.



Gebhard, what is particularly interesting about your work?
The complexity of the tasks in Field Service is great – from the pre-assembly of the plant, to the interfaces with the construction, to the main assembly where the large individual parts are put together to form a whole so that the fully assembled machine can later be made to run. We are responsible for all these demanding and challenging tasks. As a result, new challenges can always arise for which clever solutions have to be found. But that's what I think is special and exciting about my job. You never stop learning. On the contrary; on every construction site, you have the chance to learn new things and develop yourself further.
Please describe the working atmosphere at Voith.
No matter how big the challenges are for our plants, we are always supported and find someone who helps us solve the problem. The team spirit among us colleagues is unique.
What was your greatest success at Voith?
I drove the development of a mobile robot system for welding on large components such as spiral casings. There are many advantages associated with the use of mobile robotic systems. With the familiar manual welding spot checks, important welding parameters can only be checked selectively by inspectors. Welding with a robot, on the other hand, allows all important welding parameters to be permanently monitored and recorded. With this density of data, defects are detected and localized more quickly, and corrective measures can be initiated at an early stage.
Which of the megatrends of decarbonization, digitalization, renewable energies, renewable raw materials, alternative drive systems that Voith addresses with its product portfolio do you serve in your function? Can you describe your related task in more detail?
We are a full-range supplier of hydropower plants and create new and innovative solutions for the supply of energy from renewable sources.

In my role as head of Field Service Technology, I contribute to advancing renewable energy worldwide. Voith has been a leading provider of this technology since the early days of hydropower, and we are continuously developing it further.
Voith is to set the benchmark in sustainability matters. In your function, can you make a contribution to living up to this claim?
By using automated and optimized processes, we can optimize the use of raw materials. The same applies to energy consumption – optimized processes reduce this. With the use of the mobile robot system, I would like to illustrate the optimized process once again: Compared to manual welding processes, we achieve a work output that is higher by a factor of 3 to 10 with the mobile robot system. This makes us more efficient and optimizes the use of energy and materials.
Why do you think young people or experienced professionals should pursue a career at Voith?
Voith offers the opportunity to gain professional experience in many areas and to get to know great products. There is always something new, and you are always encouraged and challenged!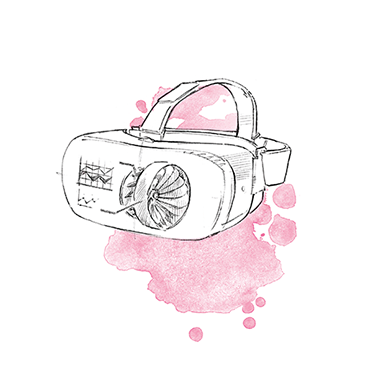 What benefits does Voith have to offer that you have also benefited from and continue to benefit from?
Voith has supported me with many further training measures. At the same time, I always had the freedom to "think outside the box" to get new impulses and inspiration.
What excites you the most? What makes you proud to work at Voith?
We live by the principle of "never let a customer down," which is why we as a company have a very good reputation with our customers. We treat both our customers and our colleagues openly, respectfully and honestly. For this reason, I am proud to work at Voith.
Is there anything else you would like to mention at this point?
Be brave and get involved proactively. Not only will you benefit, but so will the company.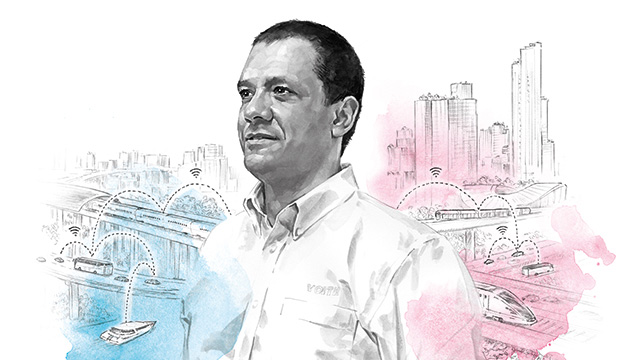 Competent, motivated, and involved
Did you know our most powerful drive at Voith is the talent of our people? Competent, motivated and involved – it's the people that drive our innovation and global competitiveness.
Meet our employees