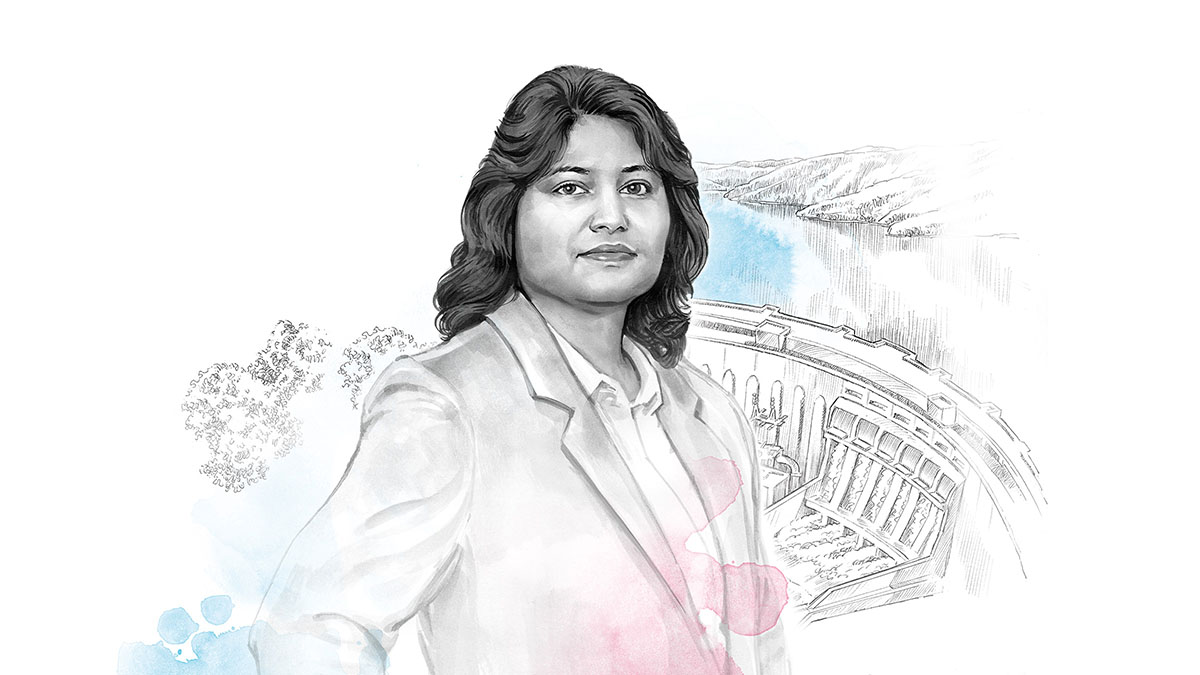 Namita Singh Saini
HyService - Head of Sales, of Voith Hydro Noida, India
Creating customer satisfaction and developing long-term relationships are at the core of our Service business. Service orders are just as important for growth of our company as are equipment orders. Yet, the approach of our Service business is different, and timely response is important. Achieving growth in this area means taking on responsibilities and initiatives and developing a team. To create win-win situations for customers and our organization, I perform my job as HyService - Head of Sales with dedication and passion.
Meet Namita Singh Saini, our HyService - Head of Sales, of Voith Hydro, Noida (VHN), India.

Namita started at Voith Hydro India in 2011, and today she is Head of Sales of HyService. She has been in the Hydro business for more than 10 years and has served in various roles, including Offer Project Manager and Project Manager in Large Hydro.

With a bachelor's degree in Electrical Engineering and master's in Business Administration, Namita is a dedicated and professional leader who collaborates with both the internal Voith team as well as with customers.

To find out more about Namita and her work, read the full interview.



Namita, what is your collaboration like with other departments and with colleagues from other regions?
In all my roles (as OPM/Project Manager/HyService Proposal Head and now as HyService Head of Sales), collaboration with other colleagues, departments, operating units, customers and suppliers has been the key to success. I've had the opportunity to collaborate with almost all departments including our manufacturing unit. My work profile has allowed me to interact and collaborate with other operating units and communicate with people from different cultures in countries around the globe. Interaction and meetings with customers are integral aspects of my job. We not only take care of the Indian market but also work on projects in South East Asia, New Zealand and some African countries. I have developed a global perspective, and my work with different teams and stake holders has strengthened my outlook as a team player by embracing diverse opinions and new ideas.
Please describe the working atmosphere at Voith.
The working atmosphere at Voith is very collaborative and inclusive. The organization offers many opportunities to learn and grow, and trust and adherence to Voith values are important. Voith encourages a culture of respecting each other, working as a team and utilizing excellent processes and systems. The power behind all our successes comes from working as a team no matter how challenging a situation is and collaborating closely among teams across different operating units.
What has been your greatest success at Voith so far? Can you describe this by the example of a successful project and / or your professional / personal development?
There have been quite a few successful moments in past 10 years of my career with Voith, and I cherish them all. Winning the Rasuwagadhi project in Nepal in 2014 as OPM of the project was one of the major highlights in my early years. Rasuwagadi was a new large hydropower plant and Voith's scope included the complete water to wire solution i.e. design, engineering, manufacturing, supply, erection & eommissioning of three Francis turbines of 37 MW each along with valves, generator, Automation and BOP equipment (=Balance of Plant Electrical systems and Balance of Plant Mechanical systems). Orders received for HyService in India has seen impressive growth in last three years since I've been in my role as HyService Proposal Head. We met ambitious targets; to achieve this is the greatest success in my opinion, because growing the HyService business is one of the focus areas of Voith Hydro's overall growth strategy.

Also, I have a few management trainees and young colleagues on my team. To train, guide, groom and develop them requires a lot of effort, time and patience. I feel satisfied with my contribution in building the team of young professionals through my mentorship and leadership.
Which of the megatrends decarbonization, digitalization, renewable energies, renewable raw materials, alternative drive systems that Voith addresses with its product portfolio do you serve in your function? Can you describe your task about this in more detail?
Being in the Hydro division of Voith, we address decarbonization, digitalization and renewable energies. Through building new hydropower plants or by improving efficiency/output of existing hydropower plants, we support our customers in reducing carbon footprint and also provide a reliable source of renewable energy. By bringing new digital products (such as the HyCon family and OnCare products) to hydropower plants through our HyService product portfolio, we support making hydropower plants intelligent.
Voith is supposed to become the benchmark in sustainability matters (worldwide and in all markets and industries in which the company is active). In your job, can you make a contribution to living up to this aspiration?
We support our customers in reducing their carbon footprints by building efficient hydropower plants for them and also through our digital products. In addition, Voith has achieved its ambitious sustainability target of zero net CO2 emissions at all locations by the beginning of 2022. We have implemented several sustainability initiatives, such as installation of a solar system in our manufacturing plant, LED bulbs in offices for energy conservation, etc., in India. In my role, I try to create a safe and healthy workplace, making efficient use of resources, saving electricity, using new technology tools and shaping a positive environment around us.
Why do you think young people as well as experienced professionals should pursue a career at Voith?
Voith is a global brand and one of the leading companies in its sector. Renewable energy and digitalization is the future. Voith has a large product portfolio and offers various profiles to work, learn and develop. It supports identification of the potential as leaders, innovators and drivers of change and offers tremendous opportunities and challenges to advance the professional development of employees. To promote career advancement, Voith organizes many training programs, job rotations and succession planning. If one is eager to learn, enthusiastic about their professional career and passionate about taking on new challenges, Voith is the place to be.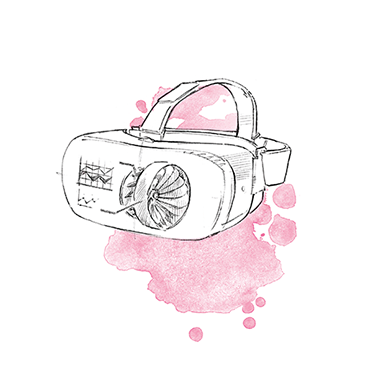 What benefits does Voith have to offer from which you did (and continue to) benefit?
I have advanced my leadership qualities while working in various roles that require coordination and leading teams of OTO/OTC projects (=Oder-To-Order/Oder-To-Cash-projects). My experience working in Large Hydro Proposal & Project Management, and now in HyService, has taught me to see the bigger picture, to understand growth strategies of the company and business as a whole.

I have been also part of various programs and new initiatives. I was able to develop my abilities, because Voith recognized my knowledge and skills and offered me so many opportunities.
Is there anything else you would like to mention? Do you have a specific message you want to convey with your interview?
Voith is a truly global company and like a close knit family. It has well-established processes worldwide and strives for customer satisfaction through our highly engineered products and services.

My journey so far at Voith is full of good memories, many small and big achievements, lots of appreciation and support from my colleagues and seniors, and immense learning and development. I am grateful for the contributions of Voith in my professional growth.

Our work, deliverables and conduct create the image of Voith in front of our customers and stake holders. Representing Voith is a proud feeling.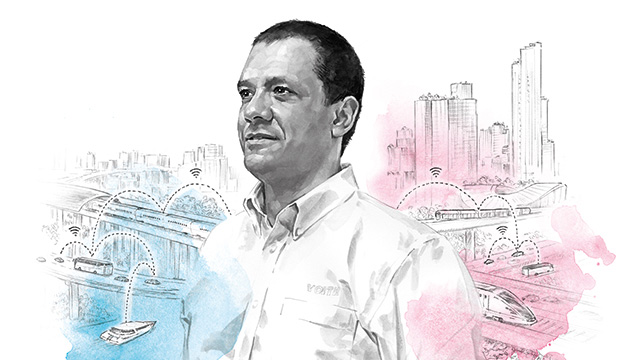 Competent, motivated, and involved
Did you know our most powerful drive at Voith is the talent of our people? Competent, motivated and involved – it's the people that drive our innovation and global competitiveness.
Meet our employees