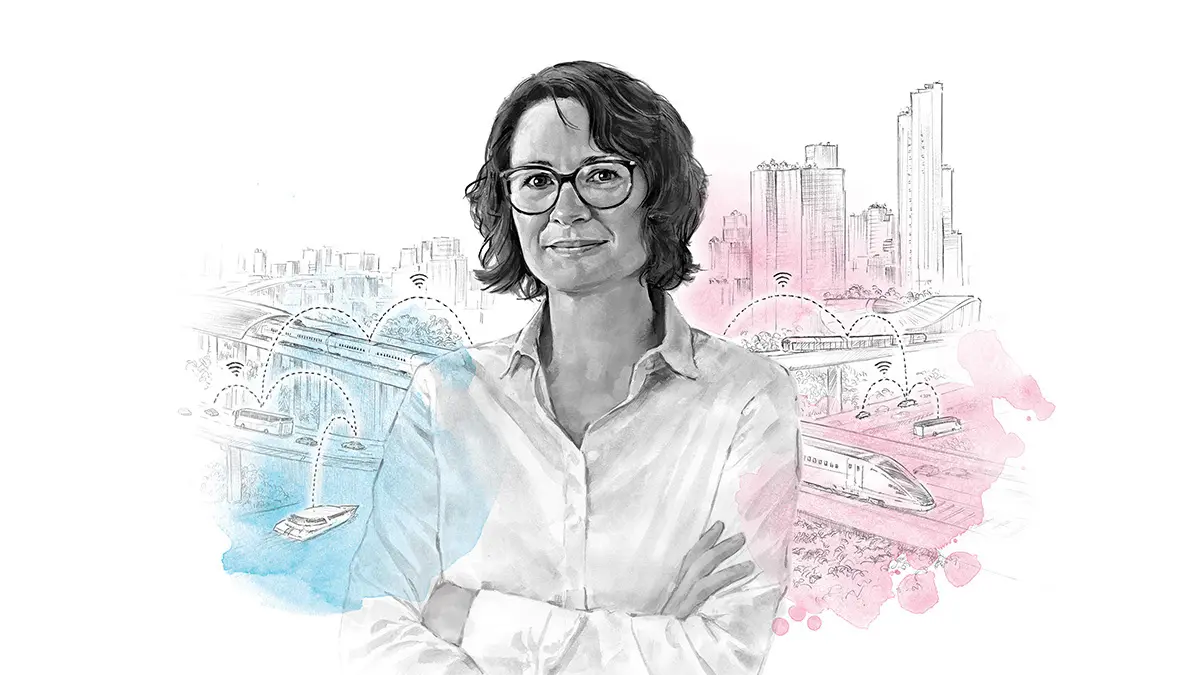 Sandra Hochmüller
Vice President in Technical Service, Voith Turbo, Heidenheim (Germany)
My job as a team leader in a highly technical and technological area is also to connect different people and teams. Networking across departmental boundaries creates space for creative impulses and innovative strength. Both are important factors for the long-term success of Voith.
Meet Sandra Hochmüller, our Vice President in Technical Service, Voith Turbo, Heidenheim (Germany).

Sandra Hochmüller is Vice President in Technical Service at Voith Turbo.

Her career at Voith began in 1995 with an apprenticeship as a technical draftswoman. After completing the apprenticeship and gaining initial experience in the profession, Sandra obtained her advanced technical college entrance qualification to study industrial engineering with a focus on energy technology at the University of Applied Sciences in Ansbach. Following her studies, she returned to Voith and worked as a design engineer for seven years before joining Voith Turbo for a year in sales for turbo transmissions in rail products.

In 2013, Sandra became Senior Manager Engineering Products before being appointed Vice President Technical Service in 2016.

To find out more about Sandra and her work, read the full interview down below.



Sandra, please give us a brief insight into your everyday work. What is particularly interesting about your work?
In service, one day is rarely like the next, as we receive a wide variety of customer requirements every day. On the one hand, we deal with very old products, where we often still work with hand drawings. On the other hand, we work with our new products, as we create spare parts strategies, documentation and training materials even before they are launched on the market.
What is your collaboration like with other departments and with colleagues from other regions?
We receive calls and e-mails with technical inquiries from our colleagues worldwide on a daily basis. I have regular meetings with global technical departments to discuss projects and topics. Furthermore, we have set up our "Train the Trainer" concept globally and are currently in the process of expanding technical support globally. Our clear goal is to bring the experts together and thereby spread knowledge within the Voith organization in order to give our customers a quick and professional answer!
Please describe the working atmosphere at Voith.
What I really appreciate at Voith is a very open culture of discussion and collegial interaction. People address issues openly and allow different opinions to prevail. Very good solutions then develop constructively from this exchange. That is also the basis for further development.
What was your greatest success at Voith?
My greatest success is my team. I get to work with fantastic people who I can rely on – it makes working fun and keeps you motivated. Of course, there are also projects from the past that made you grow continuously, both personally and professionally. I remember one customer project that started with initial difficulties and developed very positively. I still have good contact with that customer today. Then there were also many internal projects in which there was new methodology to learn, new people with different characters. That keeps it exciting.
Which of the megatrends of decarbonization, digitalization, renewable energies, renewable raw materials, alternative drive systems that Voith addresses with its product portfolio do you serve in your function? Can you describe your task about this in more detail?
As a service, we already deal with our new alternative drive technology products in the development phase. In Technical Support, as well as Training, we have to be there from the very beginning to support customers on technical issues. Documentation develops manuals for customers, because here, too, it must be clear at an early stage which spare parts the customer will need later.

In the area of digitization, we recently launched the E-Doc system. Here, customers can use 3D images and clickable drawings to find their parts in a customer-friendly way, select them and place them in the web store. Furthermore, we are active in the area of OnCall. Here we support our colleagues and customers remotely worldwide and in real time.
What innovative technologies are you working on? Can you give us a brief insight here?
We have been working on the topic of 3D printing for quite some time and have already had initial successes in repairs. When it comes to 3D printing, most people often think of completely printed parts, but in service we always already have a component – something that was previously installed and broke or wore out. Printing the complete component is often economically unattractive, which is why we often repair the products, i.e., print the missing material. We also use 3D scanning, whether for old housings that we only have as 2D drawings or for our "All Brands" business area for re-engineering.
Voith is to become the benchmark in sustainability. In your function, can you make a contribution to living up to this claim?
At Voith, we produce very durable products. Fifty years in operation is not uncommon for rail, and we as service maintain these products. In our "throwaway society," that is something special. Furthermore, we often try to repair valuable parts instead of just taking new parts. This also means saving energy and resources.
Why do you think young people or experienced professionals should pursue a career at Voith?
Education is a very high priority at Voith. Whether it's vocational training or continuing education, Voith is interested in advancing its employees. Due to the different product areas and variety of activities that Voith has to offer thanks to the size of the company, many paths are open to you within the company. Due to the global distribution of our products and the existing marketing companies, we have an international environment in which you can gain a lot of experience.
What benefits does Voith have to offer that you have also benefited from and continue to benefit from?
Spontaneously, I think of our apprenticeship program, which was separated from production decades ago to give young people the opportunity to develop better. Also the Hanns Voith Foundation, which supports education with its grants, and the Voith Kindervilla, an all-day kindergarten. I appreciate this very much and was happy when I got a place for my daughter in the Voith Kindervilla at that time. As a mother, it is important to know that your child is in good hands. This allowed me to concentrate fully on my work – definitely a benefit for Voith and me as an employee. Fifteen years ago, there were not many kindergartens that looked after children all day. Today, some things are a little easier to organize in the course of mobile working, but Voith was there early on to make that possible.
What excites you most? What makes you proud to work at Voith?
I think we have great products that are spread all over the world – often inconspicuous to most, but visible to a Voithian. When I stand at the station and see a train, I always have to look to see if a product from us is installed. But I am also pleased when I drive past a hydroelectric power station and see a Voith sign. Particularly in the very present environmental discussion about climate change, it is good that we have had reliable products on the market for decades and have therefore been involved in the topic of "renewable energies" for a long time.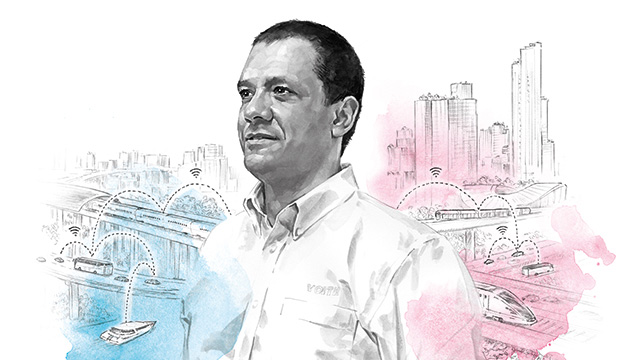 Competent, motivated, and involved
Did you know our most powerful drive at Voith is the talent of our people? Competent, motivated and involved – it's the people that drive our innovation and global competitiveness.
Meet our employees