Around 10,000 patents for the paper industry and for your success
Innovations are a main driver for more competitiveness. Therefore, target-oriented innovation management is an important factor for your success.
With professional innovation management, processes and products can be optimized in a target-oriented way, thus increasing efficiency, profitability and product quality. At the same time, innovations are an important factor in opening up new target groups and markets. This is why we have stood by your side for 150 years as an innovation partner in the paper industry with around 10,000 patents to date – and have worked with you to continuously advance a dynamic market.
Identifying technologies and trends and translating them into marketable products.
Innovations don't fall from the sky. They are the result, in part, of new technological possibilities. The best example of this is ongoing digitalization, which is the basis for Voith Papermaking 4.0. Innovation also result from new solutions driven by social or political trends, such as increased demand for environmentally friendly packaging materials or higher recycling rates in the hygienic paper sector.

Voith Foresight Management helps us to draw a comprehensive overall picture of the market and its possibilities. To this end, we focus on five central pillars: trend analysis, technology, customer forecasts, consumer forecasts and disruptive technologies. The goal of Foresight Management is clearly defined: to identify technologies and trends, anticipating customer needs and translating them into marketable solutions for your success.
10,000 patents for the paper industry
Since the 19th century, Voith has been a pioneer in innovation and technology. In the field of paper technology alone, Voith was granted about 10,000 patents for almost 4,000 inventions.
5.4% R&D ratio
Always looking to the future, in the fiscal year 2017/18, the Voith Group invested a total of 5.4% of total sales in research and development.
230 patent registrations per year
With around 230 patent registrations per year, the entire Voith Group ranks among the top 30 patent applicants in Germany.
Use our infrastructure to meet your goals
Tailor-made tests on a pilot machine, extensive quality analyses in the laboratory, and computer-aided simulations and model tests. Voith's three-stage innovation approach offers you all possibilities for optimizing existing products and processes as well as for developing new ones. The individual components can be used either as a closely interlocked process or as a stand-alone solution. For example, decisive developments in curtain coating have been achieved based on the three-stage approach consisting of pilot plant, laboratory and simulation.
Pilot plants – testing innovations on a pilot scale
How does an alternative machine setting, a new module, an upgrade or a changed production process affect quality and efficiency in practice? Find out at the Voith pilot plants.
Theoretically, any change to a paper line is associated with high effort and costs, as it requires interventions in existing lines and production processes. Therefore, many optimization potentials remain unrecognized and unused in practice. In addition, the necessary production interruptions increase the inhibition threshold for the development of new products. The solution: With Voith test systems, you can carry out small-scale changes in practice under real production conditions.
The pilot plants are equipped with the latest technologies for the paper industry and offer the possibility of testing various setting options for stock preparation systems, paper machine concepts, coating processes and calenders. All equipment is designed to be flexible to meet your specific requirements. They thus offer the perfect infrastructure for testing systems before investment decisions are made and for carrying out development work efficiently and practically.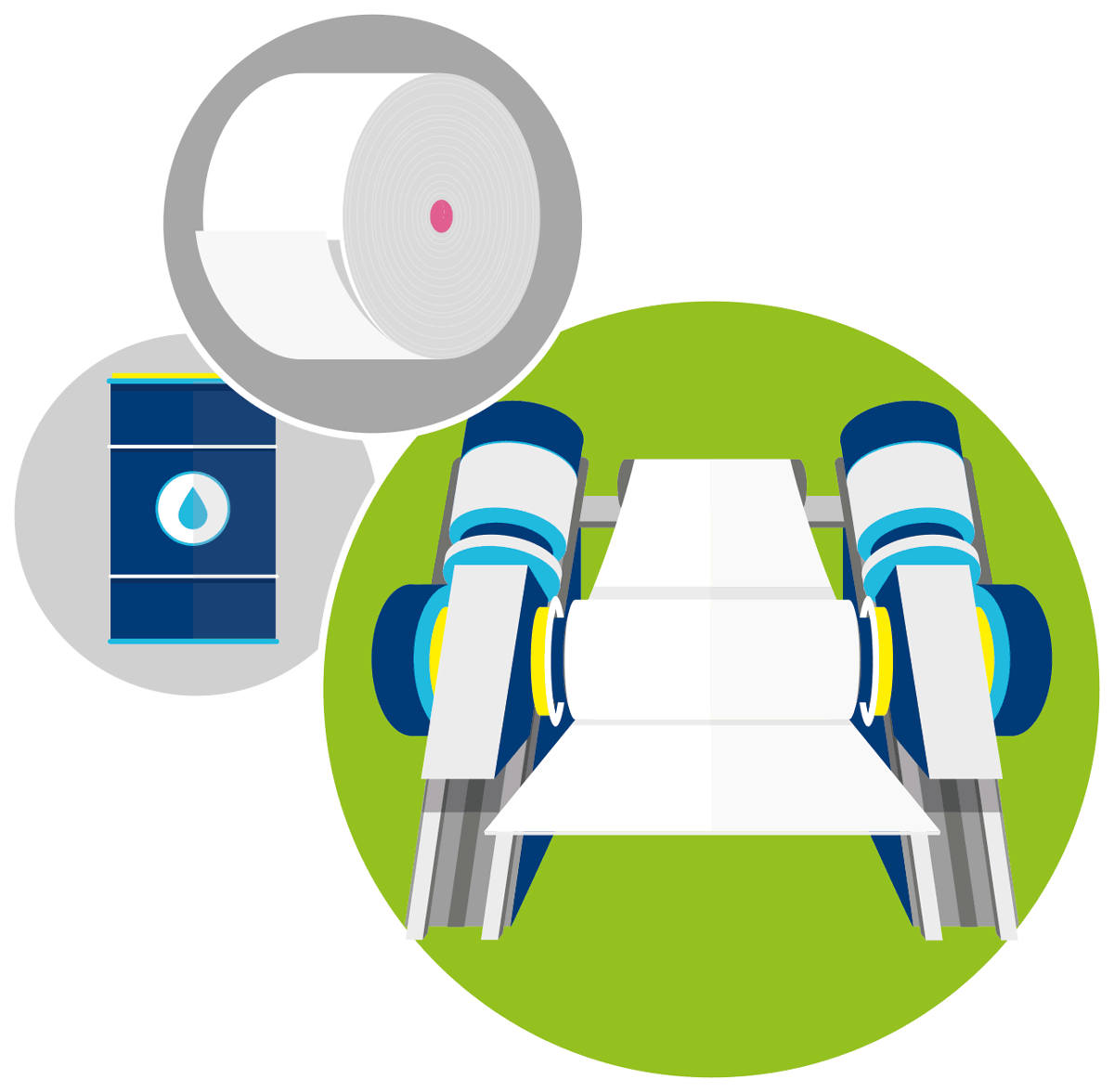 The Voith pilot plants allow our customers to test new products, processes and machine settings on a pilot scale under real production conditions.
Technology Center
Laboratory analyses – fibers, paper and coating colors under close examination
What impact do changes in stock preparation have on tensile strength, and how do variations in coating color change the surface texture? Even minimal quality changes can be detected using state-of-the-art analysis methods, and process and product quality can thus be optimized in a targeted manner.
Voith laboratories offer you comprehensive analysis technologies for fibers, paper and coating color. In addition to established analysis methods, the latest technologies are also used. With the powerful micro-computer tomography (µ-CT), for example, even the smallest defects in the paper that are not visible with conventional methods can be detected and analyzed. In total, you have access to more than 80 different laboratory methods according to DIN, ISO, TAPPI and SCAN – for example, pulp testing as well as water analysis and paper technology tests. An IT-supported sample management system ensures optimum handling of the samples and exact recording of the laboratory data.
Significant test results for well-founded decisions
The laboratory analyses provide fast and reliable detailed results on the effectiveness of an optimization measure. Based on the analysis results, you can make informed decisions about process optimizations or new investments. Voith operates a total of four analysis laboratories worldwide, which are closely interlinked with the Voith Technology Centers. In addition, customers can use a broad portfolio of methods and techniques – from basic physical simulations and processes to data analysis and modeling. The result: an attractive infrastructure that allows you to implement optimizations and innovations with minimal risk and low costs.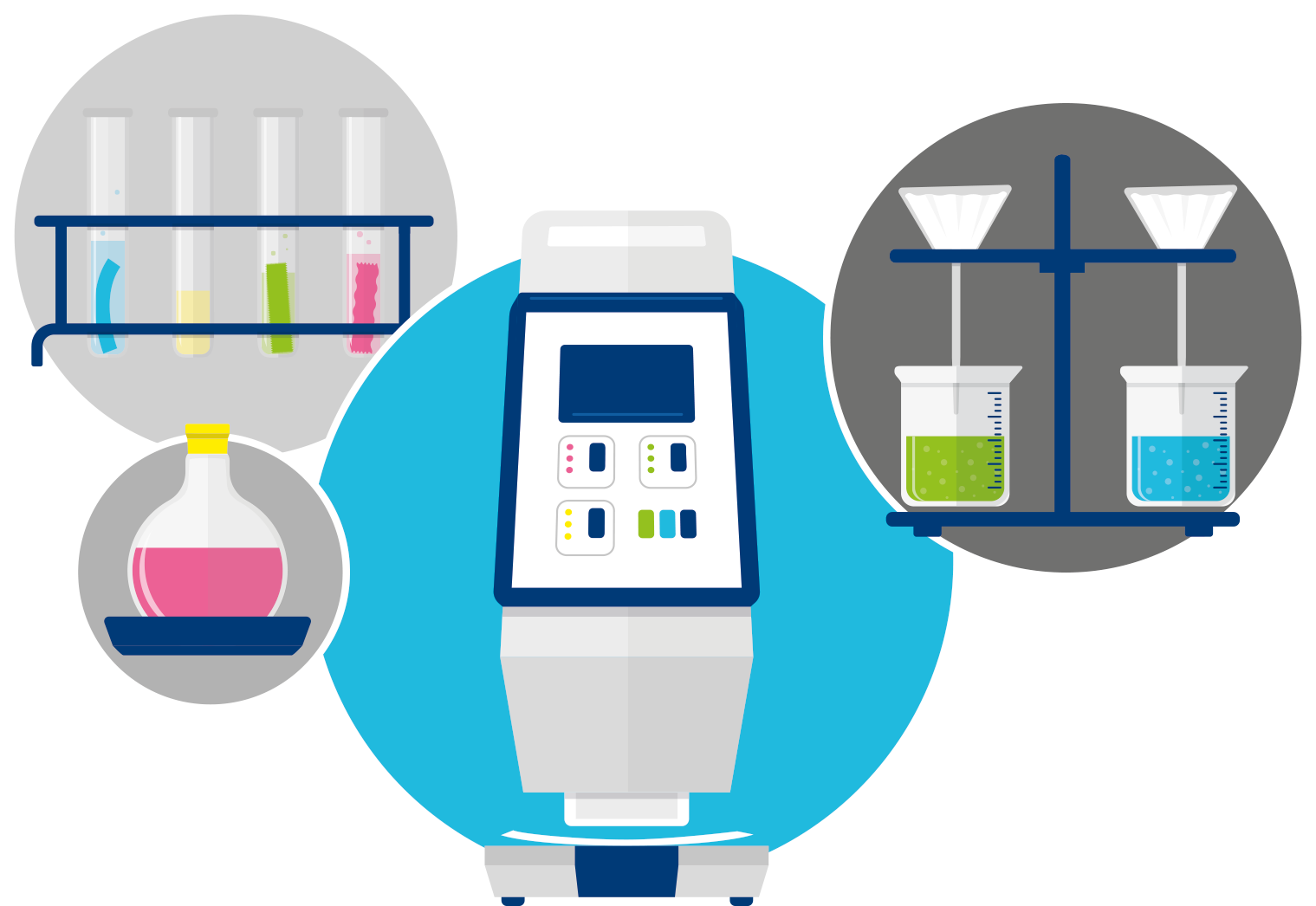 Our customers demand convincing results before they use a new technology. With our laboratory analyses, we provide them with the relevant data for an informed decision.
Simulation – virtual test environment for real innovations
Whether virtual prototyping or process simulations under various conditions, the virtual tools and techniques in the Voith Simulation Center provide you with meaningful data for optimizing products and processes.
Simulate and benefit: The Voith Simulation Center supports your innovation project with a broad portfolio of virtual methods and techniques – from basic physical simulations of material properties and processes to customized data analysis and modeling. This allows production processes to be simulated under a wide variety of operating conditions and the influence of different products and machine equipment to be precisely determined. The results provide an important decision-making basis for the optimization of existing plants as well as for new plant and product concepts. In addition, simulations are an important first step in the three-stage innovation process. They help to define the optimum presettings before operating a pilot plant, which significantly simplifies and accelerates test operation.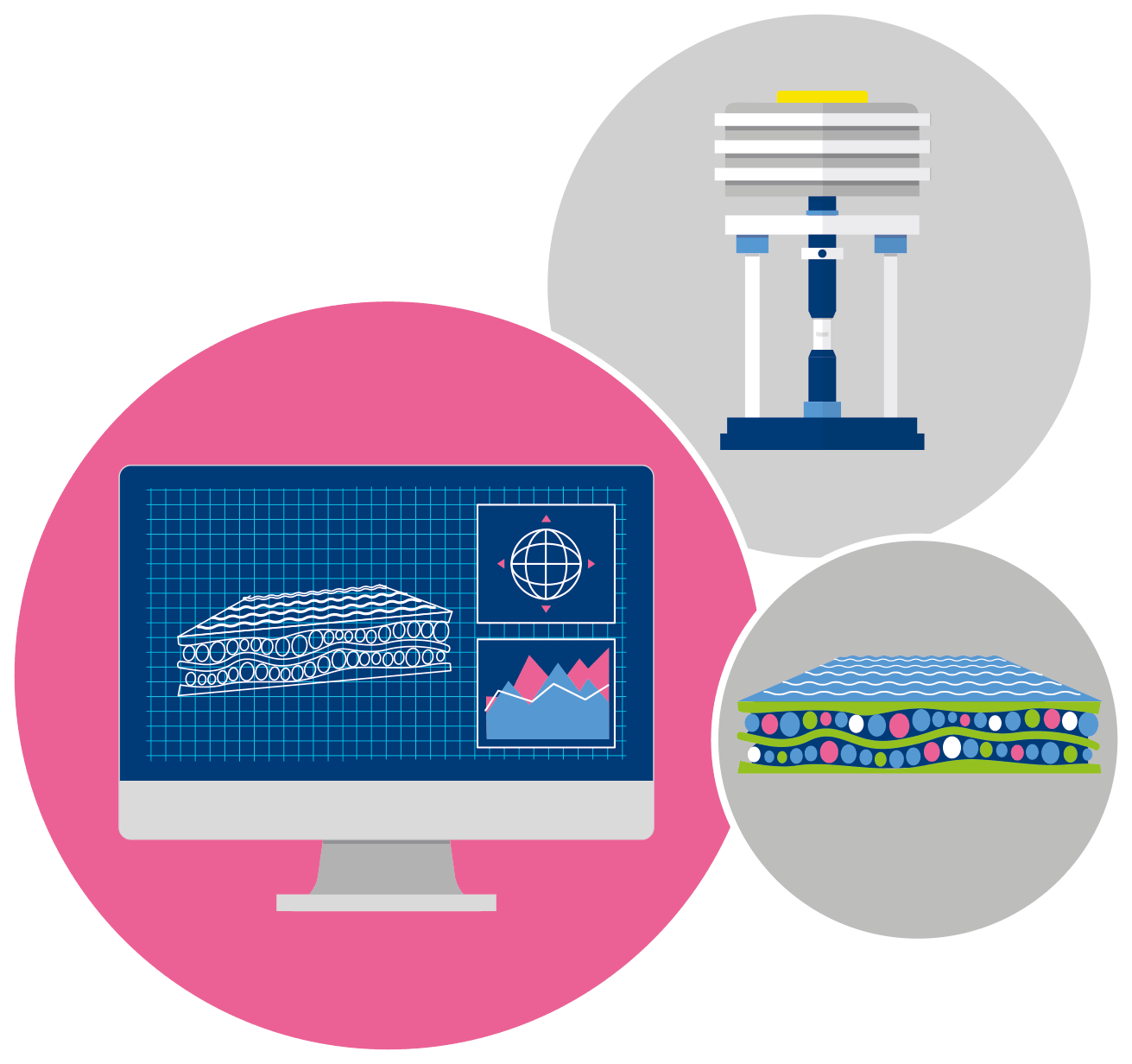 Simulations are an important component in the innovation process. They help to shorten the development phases, reduce costs and minimize the error rate.
Tailor-made innovations for every type of paper and board
Different types of paper and cardboard place different demands on the production process, which is why every Voith paper machine is perfectly adapted to the individual conditions. With a wide range of innovations, you can optimize your paper machine according to your specific requirements. Whether more efficiency, more sustainability, new products or changed processes, discover the possibilities with Voith upgrades for your paper machine.
150 years with one goal: continuous improvements
Innovations have always been part of Voith's 150-year success story. As early as 1869, Voith applied for its first patent in the field of paper technology – a wood grinder that paved the way for industrial paper production. Since then, Voith has continuously driven the market forward with innovations. The result: around 10,000 patents for paper production technologies, many of which are now used as a matter of course in virtually every paper machine.
Your contact for innovative solutions
Bernd Gueldenberg
SVP R&D Projects
t +49 7321 37 3606
Send an email
Always up-to-date: Social Media & News
Voith Paper Newsletter
Subscribe to our newsletter and stay informed about news in the world of Voith Paper
Always get the latest updates on new products and services, projects, campaigns and success stories as well as upcoming exhibitions and conferences – straight to your inbox.
Subscribe now