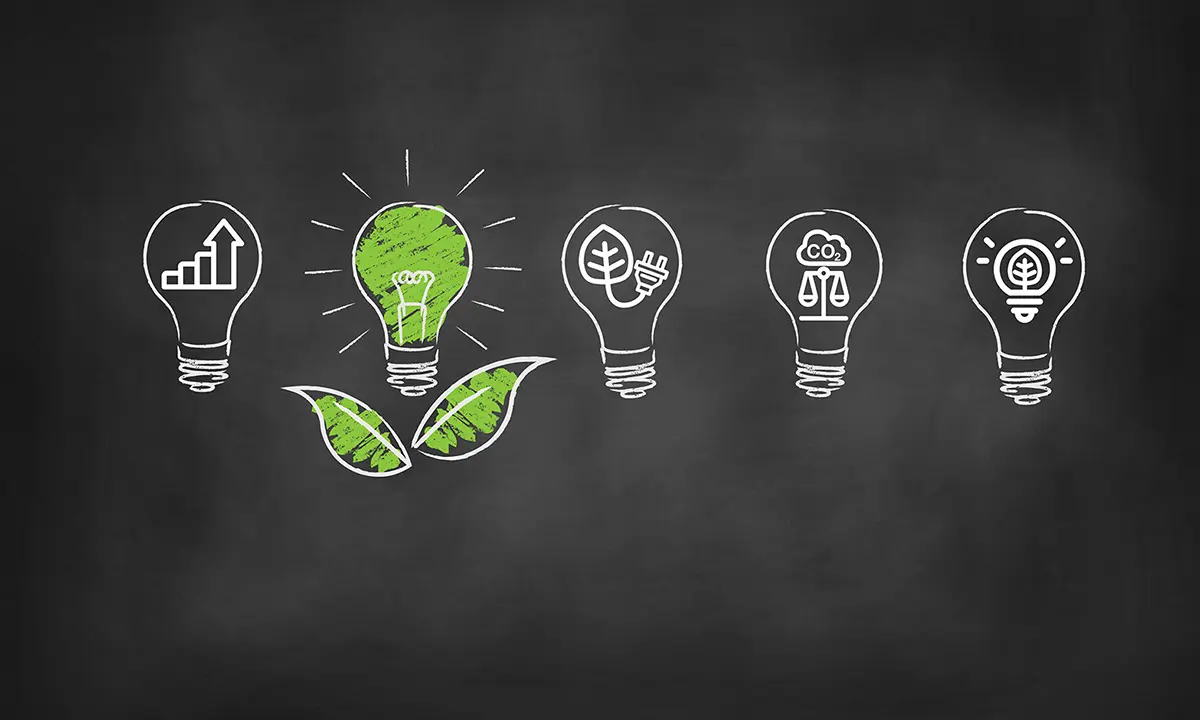 Sustainability
Managing sustainability:
between the ideal and business success


More than just "green"
Sustainability is a buzzword that is an integral part of all areas of life today. It is understood primarily as the responsible use of our resources. Sustainability means securing the earth for many generations to come. Environmental protection plays an important role in this, but so too does social and economic development.
This is also the guiding principle of the United Nations and its Agenda 2030, which aims to enable people around the world to live in dignity while sustainably managing natural resources. This involves economic, environmental and social factors.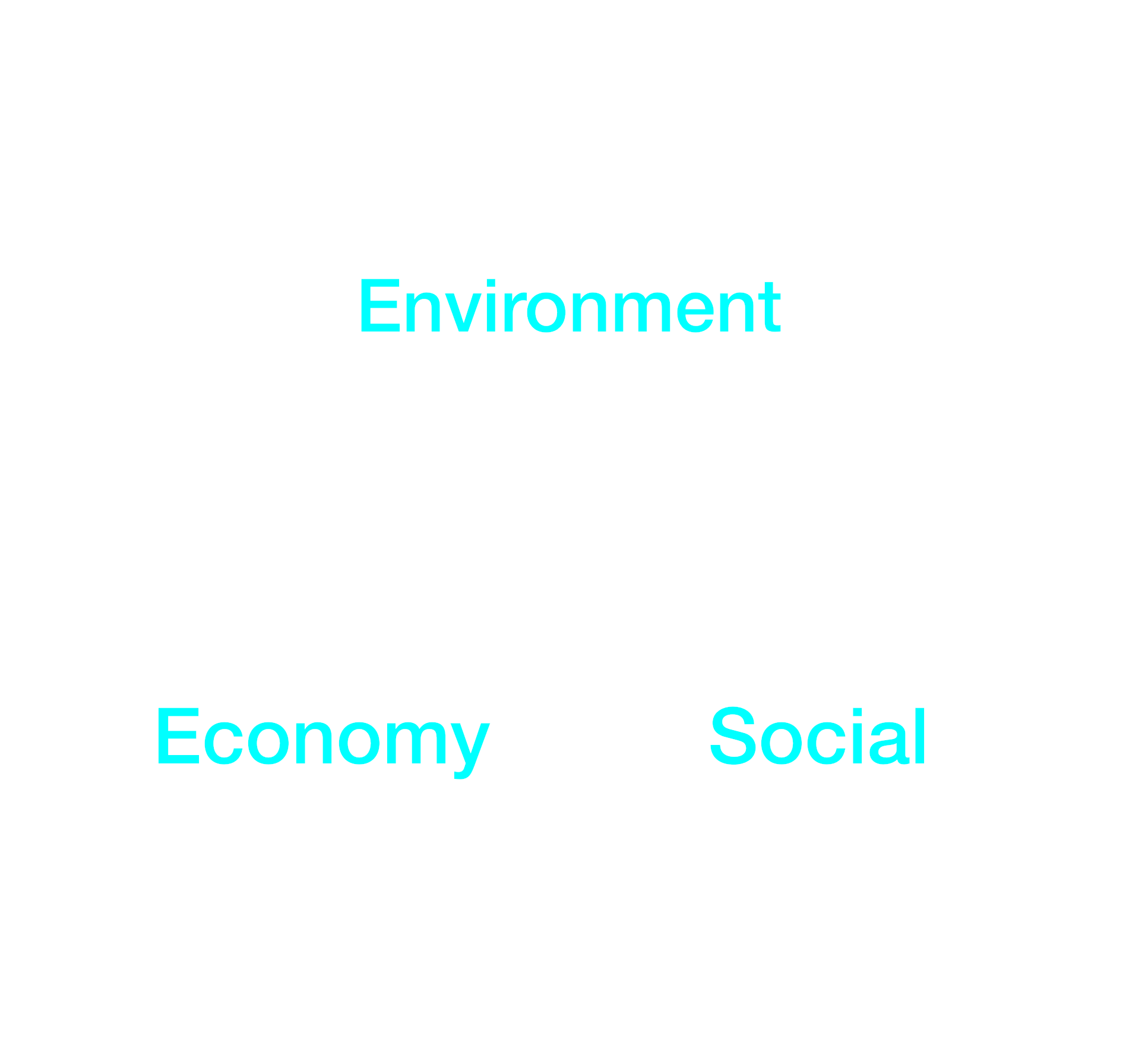 Sustainable action is therefore a must for companies in this day and age. Companies have a major influence on all three dimensions of sustainability, and their responsibility to secure the planet for future generations weighs heavily on them.




But can this change be managed in a global technology company with 20,000 employees worldwide?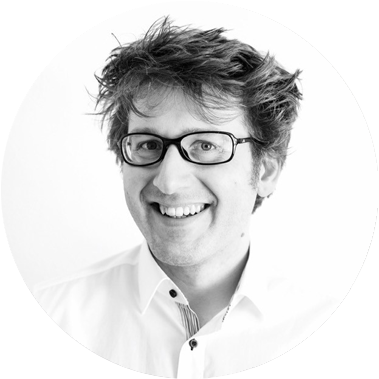 An interview with Markus Schönberger, Head of Corporate Sustainability at Voith.
THE IDEAL
CLIMATE PROTECTION
SOCIETY




Mr Schönberger, in their special issue on sustainability, editor-in-chief of the "brand eins" magazine recently began with this notion: "Sustainability is not a goal that can be achieved with vigor and goodwill – sustainability is a course of action. It requires hard work and perseverance. A development that aims to result in long-term improvement requires ongoing assessment, new thinking, insight, correction, discipline, practice, patience and tenacity." Would you subscribe to this?
By and large, I have to agree. Important and significant changes do not simply happen overnight. Sustainability is an enormous task – probably the biggest we will have to tackle in this and future generations. But that should not discourage us. For a company like Voith that is run by engineers, the above-mentioned virtues of problem solving are part of our everyday life. We have been developing technologies that require new thinking, insight, correction, discipline, practice, patience and tenacity for over 150 years. So we are mentally well prepared for the huge task that sustainability presents.







"Responsibility is part
of the Voith DNA."
If vigor and goodwill are not enough, far-reaching organizational changes are needed. In a global company with 20,000 employees, this is a complex task. What exactly does sustainability management at Voith look like?
As with any big task, any major journey: we first identified who we are and what our starting point is. When we look at Voith's starting point, we see that the mission of this family-owned company has always been to act responsibly towards society and the environment. Developing sustainable technologies for future generations is the fundamental essence of the company, its DNA, so to speak.








So that's the ideal, but Voith is a commercial enterprise, which is about growth and profit. How can this contradiction be reconciled?
I don't think responsibility and profitability are necessarily contradictory; on the contrary: It is becoming more and more evident – including on the balance sheets – that environmental and social improvements can bring about clear economic advantages. This holds true for us and our customers.








So the common pursuit of sustainability can create a win-win situation?
Yes, that certainly applies to our situation. Energy, paper, raw materials, transport and automotive – this issue is extremely relevant to all the markets in which we operate. If we can make improvements in this area, it will have a tremendous impact on the market. It is a responsibility but also an opportunity. And these markets are under increasing pressure to make long-term changes to their business models, as arising out of policy decisions such as the Paris climate goals.
The Paris Agreement is the first comprehensive and legally binding global agreement on climate change, and was adopted at the Paris climate conference (COP21) in December 2015. It is a bridge between current political strategies and climate neutrality, which should be achieved before the end of the century.
The governments agreed, in particular, to
the long-term goal of limiting the increase in global average temperature to well below 2°C above pre-industrial levels;
the goal of limiting the increase to 1.5°C, as this would significantly reduce the risks and impacts of climate change;
the need for global emissions to peak as soon as possible, allowing more time for developing countries.




Voith supplies the technologies with which others can achieve their sustainability goals?
Exactly, sustainability is now at the heart of our business model: our innovations help customers to produce paper more efficiently and with more sustainable use of resources, to generate electricity from hydropower, and to introduce climate-friendly transportation. In this way, we are helping our customers to achieve their sustainability goals and at the same time are contributing to industrial sustainability.
"Sustainability is at the heart
of our business model"
Is sustainability therefore a business case for Voith?
That's right. We know from our analysis that conserving resources is a valid business case. We call this ecological business management, or EBM for short. It is about enhancing economic value through environmental initiatives. For this, we analyze energy, material and water flows in our systems and production plants at all our locations worldwide. We then put together measures based on the areas for improvement we have identified. In the process, we have seen what has actually always been obvious: Conserving resources is all about efficiency – and this is what our engineers have always focused on. This efficiency pays off, in economic terms too.








Social responsibility is part of the Voith DNA. At the same time, Voith is active in markets that urgently need sustainability and has identified ecology as a business case. This sounds like a good point of departure on the path to achieving more sustainability. How specifically does Voith organize this journey?
First of all, we are aware that we cannot outsource sustainability to one department or other and allow everyone else to carry on as before. The issue affects the entire company, including products, supply chains, the environment and the employees. And that is why sustainability lies directly and centrally with management and spreads across the entire company from here. Management sets out the strategy and the Corporate Sustainability department organizes its systematic implementation centrally.




THE IDEAL
CLIMATE PROTECTION
SOCIETY




What specific goals is the company pursuing with regard to climate protection?
We hope that by 2022, no CO2 footprint will be left by any of our locations. That is a pretty big challenge for us, considering we currently emit approximately 150,000 metric tons of CO2 altogether at all our locations worldwide annually. This includes scope 1 and scope 2 emissions, that is, greenhouse gas emissions that occur directly within the company, for example, through the use of natural gas or heating oil for heating purposes, and indirect emissions that are generated through the purchase of electricity, steam, heating or cooling from external suppliers.
"We hope that by 2022,
no CO2 footprint will be left
by any of our locations worldwide.








Climate-neutral by 2022 – that is far more ambitious than the required targets and what other sectors are aiming for. How do you want to achieve this goal?
By working on four key areas: using energy more efficiently, expanding regenerative power generation, gradually switching to green electricity and compensating for the CO2 emissions that are currently unavoidable. For example, we have managed to reduce our energy consumption by 130 gigawatt hours or 30% since the 2011/2012 financial year, which is equivalent to the annual requirement for a medium-sized town with 32,500 households. We will continue to expand this reduction. In addition, we already generate 6 gigawatt hours of green electricity per annum from our own regenerative sources – we want to increase this figure to 16 gigawatt hours per annum by 2026/27 with new photovoltaic projects, among other initiatives. Furthermore, we are already covering 80% of our power requirement with regenerative energy sources. The basis for this is our purchasing strategy, which aims to cover almost all our electricity requirements by renewable energies in future. Voluntarily, we will offset anything that is then still missing from our carbon-neutral balance sheet through compensatory measures.






Energy purchased from renewable sources





Self-generation until 2026/27





Reduction of currently unavoidable emissions




What types of compensation does Voith make?
For emissions that are currently technically and economically unavoidable, we purchase certificates that follow the highest international standards. These are the Gold Standard and Verified Carbon Standard. But we are aware that this is not the final solution, therefore our goal is to progressively lower the share of compensated CO2 emissions through further reductions and our own power generation.




"We want to be the driving force."








That sounds very ambitious, but you seem very confident that these goals are also realistic. What is this confidence based on?
An essential prerequisite for our success is that we set measurable goals and have the extent to which they are implemented assessed regularly by an independent body. We follow the highest industry standards in this regard. Our benchmark is that of the ISS Ecological Social Governance (ESG) rating agency.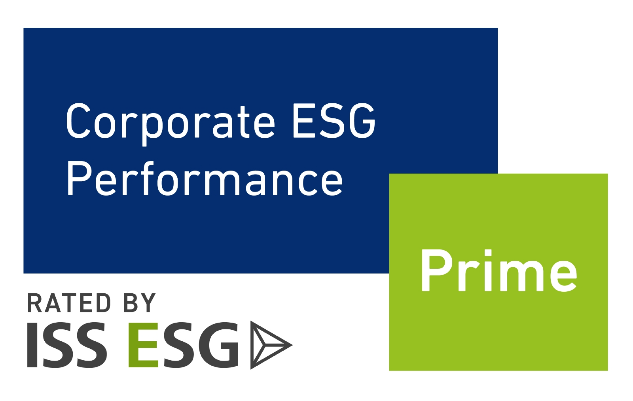 A large number of rating agencies assess the sustainability performance of companies on the basis of the annual sustainability report. They assess the enterprise value for shareholders and society and make it transparent. For the Voith Group, the ISS Ecological Social Governance (ESG) rating is the most important indicator of the effectiveness of its sustainability efforts. The rating agency grants "prime" status to the top 20% of companies of each sector. This year, Voith was awarded a B- rating for the first time by the agency and is one of the three best companies in the plant and mechanical engineering sector worldwide.
Read more




This is an agency that independently assesses sustainability performance and makes it transparent for stakeholders. How does Voith rate?
The best in their particular industry segment enjoy "prime" status. And we can count ourselves among them. However, the assessment is ongoing, which means that the standard is rising and we have to continuously evolve to retain or improve our position, which of course we strive to do. Our vision for sustainability goes even further, however; we want to be a co-creator of a decarbonized industry and the driving force for our sector.




THE IDEAL
CLIMATE PROTECTION
SOCIETY




Decarbonization and resource efficiency contribute to the environmental and economic dimensions. But sustainability goes further and also includes social aspects. This is also part of the ESG criteria. How does the Voith strategy reflect this complex?
Our strategy is based on our values, which explicitly emphasize our responsibility towards the environment and society. Occupational health and safety is a top priority for Voith, and although we are already meeting the highest standards, we want to become even better. When it comes to diversity, we still have work to do on our tradition as a company run by engineers where the percentage of female staff has always been low. Voith has therefore implemented various measures to promote diversity at all levels.








Do you have an example of these initiatives?
There is a fairly wide range of activities. Voith has participated in Girls' Day and the state-wide "Women in STEM" initiative for years. The aim is to attract more girls and women to technical professions and to improve their opportunities for returning to the workforce and advancing their careers. Voith launched a group-wide Diversity & Inclusion program (D&I) back in 2012/13, which includes numerous measures to raise the employees' awareness of D&I. Last May, for example, was dedicated to D&I: Voithians from all around the world could be involved in various workshops on topics relevant to D&I, and share knowledge and experiences in virtual sessions. This initiative met with great enthusiasm. And last but not least, we have incorporated D&I concepts into our competency model, in which we outline which work methods and mindsets we want to foster among employees and managers.








"The measures are
interlinked and mutually
strengthen each other."
According to the UN, sustainability is a triad made up of social, economic and environmental factors. What does this chord sound like at Voith?
With our technologies, we help our customers to produce more sustainably and therefore more cost-effectively. By doing so, we make an important contribution to economic growth and social prosperity, which improves the quality of life and prospects for a large number of people. Think about reliable and clean hydroelectric power supply, low-emission mobility or resource-friendly paper manufacturing, for example.








To conclude, Mr Schönberger, where do you see Voith in terms of sustainability in the year of Agenda 2030?
With our climate goals and measures, we have already gained a head start, but we will not stop there. From now until 2030, we will continue to develop our range of sustainable solutions and technologies, in particular to increase energy efficiency, and for renewable energies such as hydro and wind power.
At the same time, the initiatives around diversity that we have introduced should bear fruit. This, in turn, will give us fresh and more diverse perspectives and boost our innovative strength. That is the positive side of sustainability – the measures are interlinked and mutually strengthen each other. There is a lot of hope and confidence in this cycle – for us and future generations.




More stories on Sustainability