Reliable information about the health status of your machines
With OnCare.Diagnostic our customers are able to schedule maintenance activities precisely and prevent unplanned shutdowns. The interactive applications enable the integration in the customer asset management structure and the direct communication to Voith Hydro experts. The OnCare.Diagnostic family stands for reliable information about the health status of your machines.
countries worldwide in the last 15 years
existing service contracts with diagnostic solutions
running malfunction diagnostic values
Your challenge is our ambition
You would like to...
reduce (un)planned outages
allocate O&M resources
run diagnosis of your machines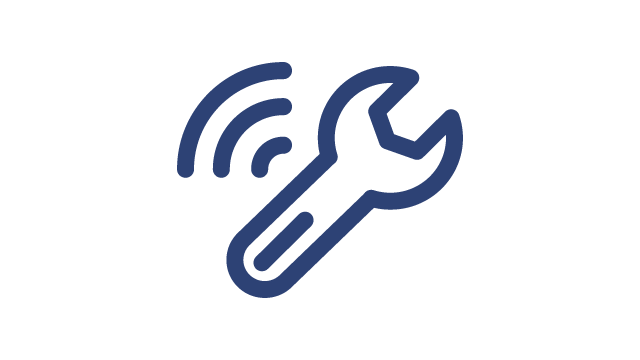 because...
of missing information
maintenance is preventive and reactive driven
diagnosis is time-consuming
there is a lack of knowledge

that is why you need...
reliable information about the health status of your machines
dedicated recommendations for actions
support for problem solving
Hydropower plants supported by OnPerformance.Lab
per cent reduction of unplanned outage costs (estimated)
Algorithms used for analysis
Types of plants signals used as data source
The OnCare.Diagnostic gives a good overview of malfunctions and the vibration levels. It is very promising and gives valid information planning the next maintenance stop.
The solutions of OnCare.Diagnostic

Expert supported decision making via OnCare.Diagnostic Professional

Early anomaly detection through data analytics via OnCare.Diagnostic Base
Optimize maintenance intervalls and increase the hydropower plant availability with Professional
This solution provides dedicated maintenance recommendations for large inspection intervalls. The Digital health assessment and Remote expert support help you to make smarter decision-making for maintenance activities and solve troubleshooting.
Advantages at a glance:
Increase plant availability
Effective budget allocation
Shortened maintenance planning
Automated calculation of malfunction values
Trend and event-based analysis of malfunctions
Root cause analysis as well as warnings and alarms of malfunctions
Deliverables
>66 malfunction diagnostic values
Regular Digital Health Assessment reports
Dedicated maintenance recommendations
Risk indications on the assets
Remote expert support
Visualization options
Easy access to OnPerformance.Lab Interact via MyVoith
Access everywhere, thanks to the web browser application
Interactive communication and report structure
Clarion Webcast | On-demand recording
Free webcast recording: Diagnostic Services - Hybrid Intelligence for Maintenance Optimization
Our OnPerformance.Lab experts Dr. Alexander Jung and Dr. Thomas Mahnke discussed the latest developments in hydropower maintenance and how data science delivers in this framework a forward-looking, innovative solution. Register now and view the exclusive recording of the live event.
Register now for on demand viewing!
Your contact for OnCare.Diagnostic – how can we help you?
Please enter your contact details below. Our expert will contact you in the following: