The Voith Rail Service Center in Kiel
The Voith Rail Service Center in Kiel combines years of engineering experience with modern solutions to provide rail customers with the best services.
Walking into the 16,000- square-meter production site of the Voith Rail Service Center in the north German city of Kiel, the first thing that immediately catches the eye is a 74-meter train suspended in its entirety about 3 meters above ground. The train, from local rail service provider cantus Verkehrsgesellschaft mbH, is here for a bogie overhaul – one of the services offered by Voith Turbo and part of its comprehensive portfolio.
The bogie workshop includes a wheelset press and test rigs and allows Voith to perform bogie overhauls more quickly.
Almost everything can be done in-house, there are few interfaces, and there's no need for complicated loading and transportation.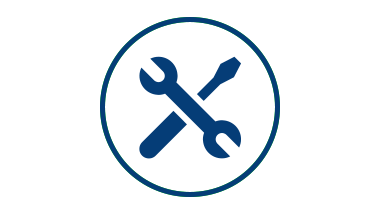 In addition to classic maintenance and repair work, the Voith service technicians perform fleet repainting tasks.
Thanks to its engineering experience, the Center is also capable of performing a range of modernization measures on vehicles.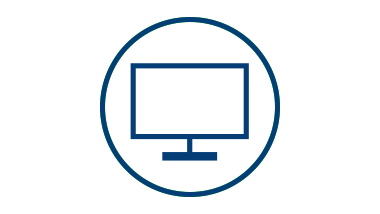 OnCare.Asset Rail makes it possible to identify weaknesses and introduce targeted measures, to reduce technical failures.
Logistics and communications become more efficient.
Since the end of 2014, Voith offers a wide range of services for rail vehicle operators. "We are not a typical maintenance provider," explains Ulf Klaua, Director Sales of Voith Turbo in Kiel. "Instead of simply restoring components to their original state, we are also able to suggest and carry out improvements, effectively modernizing vehicles." This expertise stems from the history of the site, where between 2005 and 2014 Voith manufactured its own locomotives. "The engineering know-how we have means that we understand railway vehicles from A to Z," says Klaua. A know-how appreciated by customers: "We awarded the first contract to Voith Turbo for the repainting of our trains about two years ago. Even though they were then a new player in the market, we were confident of receiving good results because of their experience," explains Christoph Engel, Maintenance Manager for cantus. Only a year later, Voith won a second contract, this time for the bogie overhauls of all of their 21 trains.

"Voith's overall concept was convincing, especially the flexibility and very short processing times they offered," says Engel. In the bogie workshop, which includes a wheelset press and test rigs, bogies and their components are overhauled in-house, there are few interfaces, and there's no need for complicated loading and transportation to remove the wheels and re-install them again. As a result, lead times are considerably reduced. "Depending on the scope of the tasks, we are able to finish a bogie replacement for cantus within five days," says Dieter Wolfgram, Account Manager with Voith, "and high availability of their vehicles is of course crucial for our customers."
The Rail Service Center is exemplary for Voith's redefined service strategy. While maintenance and spare parts remain pivotal, full-service solutions are becoming more important. "Twenty years ago, train operators had their own workshops and know-how. Today they focus on their core business, which is to transport passengers or freight from A to B, and the logistics that entails," explains Klaua. Consequently, operators seek partners they can entrust the maintenance of their fleets with. "We have customers that ask for full-service concepts for their trains for the next 10 years. That usually entails monitoring the trains," says Klaua.
Today operators want to focus on their core business, which is to transport passengers or freight from A to B.
Here solutions like Voith's OnCare.Asset Rail Life-Cycle-Management System come into play. OnCare.Asset Rail gathers and interprets status data, thus enabling condition-based maintenance. "It allows us to advise our customers on when best to perform certain tasks," says Klaua. "More and more customers realize that there is a lot of potential in data management." As a consequence, automated predictions support customers in avoiding downtimes and increasing efficiency. Here again Voith's engineering expertise puts the company in a unique position. "We can implement these solutions not only in new trains, but also in rail vehicles that have been running for years," explains Klaua.
Why use Voith Service?
Everything from a single source: development, design, production – and service!
Decades of product experience as an original equipment manufacturer and service provider
Fast and smooth cooperation and best service thanks to a worldwide network of service locations
Long-term partnership and planning security are guaranteed due to longstanding corporate stability
To our entire service portfolio
Voith Turbo Webshop