Reliable, competent, close at hand: Voith offers a diverse range of services and products for business and industry worldwide. Complete solutions are available for all kinds of fields including; paper machines, high value rotating equipment and drivelines, and hydropower equipment. As a global company, we are able to draw on our knowledge and expertise from every continent to provide suitable results which allow your business to meet its full potential.
Voith Fuji Hydro K.K.
Since 1997, Voith Fuji Hydro K.K. in Kawasaki has been providing most advanced equipment for Japan and Southeast Asia as a joint venture company of Voith Hydro Holding GmbH & Co. KG and Fuji Electric Co., Ltd. As a full-line supplier, Voith Fuji offers sophisticated solutions along the entire value and supply chain: we develop, design, manufacture and sell electrical and mechanical hydropower equipment. Moreover, we manage the complete plant engineering, commissioning and offer engineering services. Within the range of our activities, we also modernize hydropower plants of various sizes, including pumped storage plants.
Voith Hydro in Japan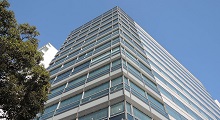 Voith Turbo Co., Ltd.
Voith Turbo Co., Ltd. was founded in 1986 as a Japan subsidiary of Voith Turbo Inc. A total of more than 700 large variable speed fluid couplings from our company have already been in use at power plants, oil refineries and steelworks within Japan. We established our domestic service center in Hokkaido in 2000, providing maintenance, design and technology consulting.
Voith Turbo in Japan
Voith IHI Paper Technology Co., Ltd.
Voith IHI Paper Technology is a joint venture of Voith Paper in Germany and IHI in Japan that was founded in 2001. The head office is in Tokyo, offering the complete range of Voith Paper products and services: stock preparation, winders, engineering, manufacturing, start up and world-class service. Voith IHI Paper Technology is the right partner for any kind of paper-related business, from spare parts over any kind of machine rebuilds up to complete new paper production lines.
Voith Paper in Japan
Group Division
Voith Turbo
Voith Turbo Co., Ltd.
3-761-8 Shinko-chuo 061-3242 Ishikari-shi, Hokkaido
t +81 133 602450
f +81 133 602460
Group Divisions
Voith Hydro, Voith Turbo
Voith Fuji Hydro K. K.
1-1 Tanabeshinden, Kawasaki-ku 210-9530 Kawasaki-shi, Kanagawa
t +81 44 329 2061
f +81 44 329 2326
Voith Turbo Co., Ltd.
4 F, Kawasaki Frontier Bldg.,11-2 EkimaeHoncho, Kawasaki-Ku 210-0007 Kawasaki-shi, Kanagawa
t +81 44 2460555
f +81 44 2460660
Group Division
Voith Paper
Voith IHI Paper Technology Co., Ltd.
1-6, Tsukuda 2-chome, Chuo-ku7th Floor, River City M-Square 104-0051 Tokyo
t +81 3 62213100
f +81 3 62213125
The Voith Group is a global technology company. With its broad portfolio of systems, products, services and digital applications, Voith sets standards in the markets of energy, paper, raw materials and transport & automotive. Founded in 1867, the company today has locations all over the world and is thus one of the larger family-owned companies in Europe.
Read more
We offer careers in fields from business management to engineering, from manufacturing to IT. If you`re interested in technology, Voith is the place to be. You want to be challenged and developed? Your success is only limited by your imagination and motivation.
Read more
Current job openings
At the moment, there are no job openings available for your country.
We will keep you up to date with news about the company.