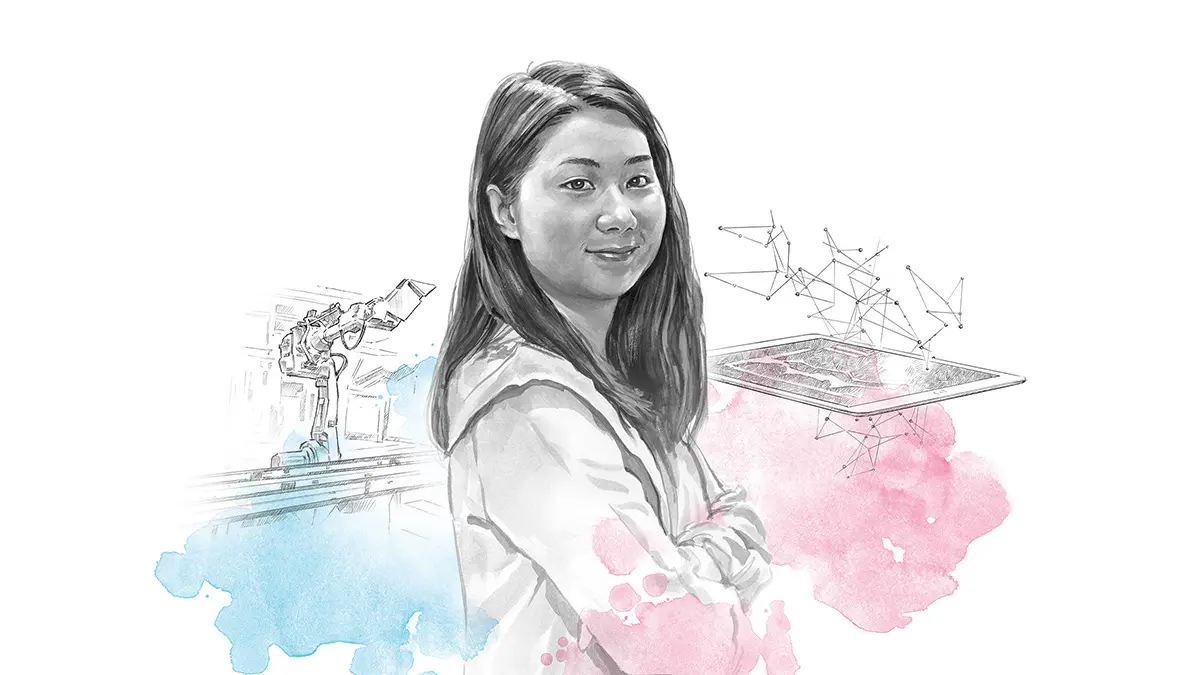 Suong Suong Ha Duong
Apprentice as an office management assistant, Voith Group, Heidenheim (Germany)
The collaboration of different departments within the company, as well as interactions with customers and suppliers, is crucial in order to achieve the best possible common goal quickly and effectively. This exchange of know-how gives me the chance to develop both personally and professionally.
Meet Suong Suong Ha Duong, our apprentice as an office management assistant, Voith Group, Heidenheim (Germany).

Suong Suong Ha Duong is 20 years old, and she started her apprenticeship as an office management assistant at Voith in 2019.

To find out more about Suong and her work, read the full interview down below.



Suong, why did you decide to train as an office management assistant at Voith?
I chose this apprenticeship because it is extremely varied. Depending on the department, there are many different tasks. You also have a great deal of flexibility, because you usually don't have fixed working hours and can arrange your schedule independently. There are also various opportunities for further training in the profession. I chose Voith because it is a large, family-owned company that attaches great importance to sustainability and offers me many opportunities for the future.
What is your training like? In which departments have you been employed so far and what were your tasks?
My apprenticeship lasts a total of three years. I work three and a half days a week in the company, and the other one and a half days I'm at vocational school. During the working days, there are in-house classes where we receive additional support with various topics.

Every four to five months I move to a new department. So far, I've been assigned to Central Purchasing, Automation Engineering and the Works Council. Next, I'll be working in Sales.

My tasks in the individual departments were very different. In Purchasing, for example, I dealt with the maintenance of order confirmations and delivery schedules. The time in the secretariat was the most varied for me. I had a lot to do with organizing meetings and travel, but of course, I also did the typical assistant tasks, such as answering the phone and processing mail. At the Works Council, I got to know the various committees and their tasks.

What I particularly like about the apprenticeship are the changes through the different departments. This gives me a lot of insights and allows me to get to know the processes within the company better.
How would you describe the working atmosphere at Voith?
It is of course different from department to department, but basically there is an open and collegial working atmosphere at Voith. I was welcomed with open arms in every department to which I was assigned.
How was your start as a trainee at Voith?
In the first week of training, all new Voith trainees were in Kempten for the Start-Up Days, an introductory week where we all got to know each other. There, we completed various training courses and workshops. That made my start at Voith much easier, because here we trainees could exchange ideas and strengthen our team spirit. We also had a one-month basic training course at the beginning of the apprenticeship in which we gained insights into various industrial-technical professions.
What has been your best training moment and your greatest success so far?
A very nice moment was of course the Start-Up Days when I was able to get to know other new trainees. My greatest success was when I was assigned as a vacation replacement in the Automation Engineering department at Voith Paper. During the vacation period, I was solely responsible for the upcoming topics. This allowed me to develop a lot personally.
Why do you think young people should pursue a career at Voith? What makes you proud to work at Voith?
In my opinion, it is worthwhile for young people to pursue a career at Voith, because here you are supervised by a great and attentive team during your training and have the opportunity to get to know a large, family-owned company with many departments. If you want to work on large projects or temporarily abroad, there are many opportunities open to you as a young person with Voith as an employer.
What support does Voith offer its trainees and how have you benefited?
First of all, we are supported in certain school matters through the in-house lessons that we regularly receive. We're not under any time pressure, so we can practice topics as often as we like until everything goes right. In addition, you can always turn to your supervisors if you have questions or other difficulties – they are always available to you. I've also taken part in various seminars to further expand my specialist knowledge.
Do you have any wishes for your professional future at Voith? What would you like to do after your training?
After my apprenticeship, I would like to work at Voith in a department with varied tasks where cohesion is important. I like challenges and taking on responsibility. In addition, I would like to continue my education if the opportunity arises.
How would you describe Voith as a training company in three words?
Voith is supportive, varied and modern.
What would you like to pass on to future trainees?
You should dare to try out new things and not let yourself be demotivated if you make mistakes. That's completely human, and you're always supported in solving problems.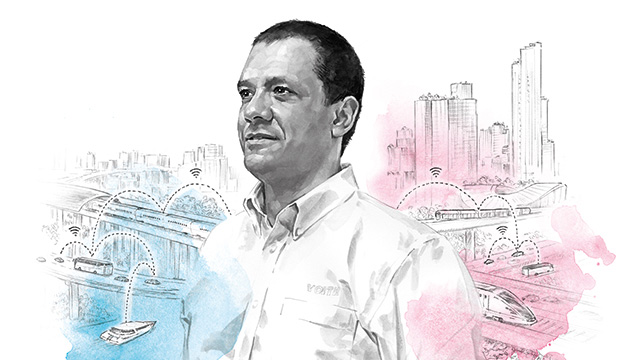 Competent, motivated, and involved
Did you know our most powerful drive at Voith is the talent of our people? Competent, motivated and involved – it's the people that drive our innovation and global competitiveness.
Meet our employees