The "Paris Agreement under the United Nations Framework Convention on Climate Change" clearly stated that global warming must be kept within a maximum of 1.5 °C if one wants to reduce the risk of a global climate collapse. To achieve this goal, steering electricity production toward clean, renewable technologies is necessary.
Hydropower accounts for 16 % of global electricity generation, a greater percentage than all other renewables combined. Of these, it also produces the largest amount of energy, at 64%. Hydropower is a proven, predictable and price-competitive technology that plays an important role in the transition to renewable energy. The wind and solar industries are also interested in hydropower and pumped storage to firm up their variable generation. With the increasing ability to operate hydropower projects and pumped storage facilities to integrate variable solar and wind, we can move faster and more cheaply to a low-carbon economy. Hydropower is also being given a fresh look in combination with other technologies, such as hydrogen production.
Hydropower is a low-carbon technology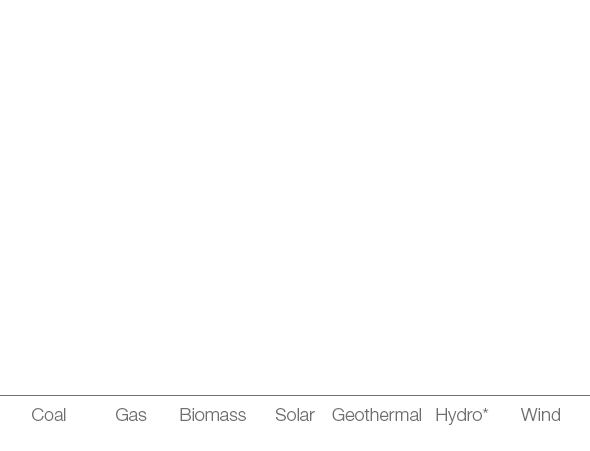 CO2 and methane are natural GHGs present in the earth atmosphere.
Each human activity has a GHG footprint – reservoirs and hydropower are no exception.
Within the global energy mix, hydropower is one of the lowest GHG emitters.
The huge majority of reservoirs and all with a power density (W/m²) >5 emit less than 100 g CO2eq/kWh.
Hydropower is the world's largest source of renewable electricity today. As a full-line supplier in hydropower industry, Voith Hydro's technologies strongly support sustainability in hydropower projects. We believe that investing in sustainability means embracing the future.

Modern hydropower plants achieve an efficiency of more than 90%. This makes them by far the most effective solution for energy generation.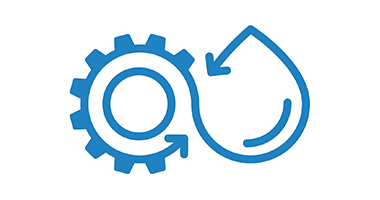 Hydropower plants are available in a large range of capacities – from <1 MW up to more than 22,500 MW – and therefore fit to a lot of different environment conditions.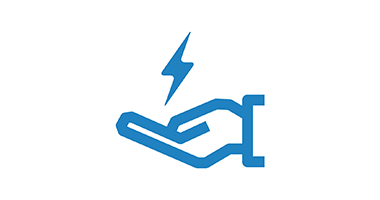 Hydropower has the highest Energy Payback Ratio (EPR) of all electricity generation technologies, with up to 267 for run-of-river plants and 205 for storge plants. By comparision, the EPR for fossil fuels is between 3 to 11, for large wind turbines 39 and for nuclear power plants 16.
Hydropower is the world's largest source of renewable energy generation representing 16% of the total global electricity production, including conventional.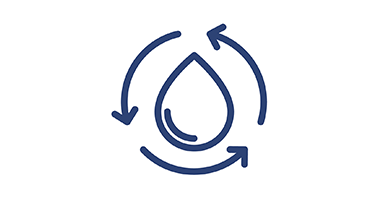 Total global renewable power capacity was 2,378,000 MW in 2018. Hydropower accounts for nearly half of this total.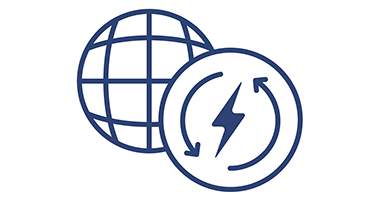 2,940 Mt CO2 avoided by hydropower in comparison to burning fossil fuels.

This is equivalent to annual GHG emissions from 635,168,091 passenger vehicles.
Voith's commitment on Sustainability
As the world's largest renewable energy, hydropower is part of the solution to climate change.
With its pollution-free electricity, hydropower projects are providing a pathway to a sustainable future.
On 24 September 2021, the San José Declaration on Sustainable Hydropower was issued at the conclusion of the World Hydropower Congress.
It outlines a vision for hydropower's contribution to meeting global climate and development goals and sets an ambitious set of principles and recommendations to guide the future of sustainable hydropower.
Voith as a longstanding member of the International Hydropower Association (IHA) signed the San José Declaration and will actively support the further process of it to show Voith's responsible development of hydropower.
Hydropower Sustainability Governance Committee (HSGC)
Voith is also represented in the Hydropower Sustainability Governance Committee (HSGC), a multi-stakeholder group that governs the Hydropower Sustainability Tools. With these tools, we can define international good and best practice in sustainable hydropower development and assess project sustainability. Just recently a new certification and labelling scheme for hydropower was launched: the Hydropower Sustainability Standard.

Hybrid and symbiotic concepts offer new opportunities
Hybrid solutions – such as pumped storage power plants combined with wind and/or solar farms – are becoming increasingly important for the generation and storage of clean, renewable energy, as well as in the production of drinking water.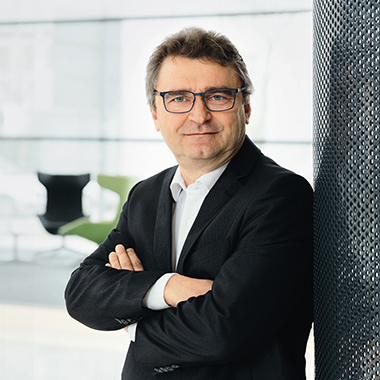 The hybrid and symbiotic concepts could bring greater grid stability, skilled jobs and hope for a decarbonized future.
Hydrogen production as a key technology for decarbonization & Hydropower as the key technology for green hydrogen production
To achieve our ambitious climate goals, decarbonization is necessary for a large number of sectors. In this context, there is significant potential above all in transport and industry. Hydrogen offers the opportunity to drastically lower the associated CO2 emissions. However, one challenge is the storage of green electricity. Here too, hydrogen can offer a solution, because it can offset the weaknesses of electricity produced from renewable sources, making it transportable, importable, and thus usable in all the above-mentioned sectors like mobility and industry. There is a "hidden champion" among the renewable energy sources that are ideal for producing green hydrogen, and that's hydropower.
As well as producing electricity and offering pumped storage capacity, hydropower also has significant potential to produce green hydrogen. This is due in part to the fact that it has an unparalleled high-efficiency rate (more than 90% in the case of modern facilities) combined with an extremely long and reliable equipment service life (up to 40 years until the first upgrade) and low CO2 emissions. Run-of-river power plants, in particular, some of which provide more than 6,000 full-load operation hours a year at relatively low cost, provide the ideal basis for the optimum capacity utilization of electrolysis plants.
Green hydrogen: electrolysis with electricity from renewable energy sources

Voith Hydro's sustainable solutions
Voith to be carbon neutral worldwide from 2022 onwards
From 2022 onwards, none of the Voith locations around the world will leave a carbon footprint going forward. In this way, Voith is making a significant contribution to climate protection.
As a global technology company, we consider the efficient use of resources and energy at all locations worldwide to be part of our entrepreneurial responsibility. By combining economic principles with ecological commitment, we are not only making a contribution to climate protection but are at the same time creating quantifiable added value for our Company.
Sustainability Impulse from Voith Hydro's location in Shanghai
Excellence in sustainability
As a family-owned company we are committed to environmentally friendly, fair, long-term business practices. Furthermore, we intend to create measurable added value for the sustainable development of our company, society, and the environment. The goal we set ourselves regarding the way we conduct business is also correspondingly high: We want to make Voith the benchmark in sustainability issues.
Explore now
How can we help you?
Get in contact with us
Jürgen Schuol
Head of Sustainability
t +49 7321 37 9860
m +49 151 43841883
Send an email