Voith Turbo sp. z o.o. was establied in 1993 and has grown extensively. Thanks to the dedication of our team, we have developed strong long-term relationships with the customers from all the areas of Voith Turbo expertise.
Our head office is located in Majkow Duzy near Piotrkow Trybunalski. In 2000 we moved to the current facility where besides office space, there is a workshop as well as warehouse space. We focus on sales and service of hydrodynamic drive solutions, but also have the capacity and ability to test, overhaul and provide maintenance of all Voith Turbo products. Moreover, we provide original spare parts, trainings and technical consultancy.
In a nutshell, we have everything what is needed to comprehensively support you throughout the entire lifetime of your Voith equipment, be it bus transmission, complete rail drive system, axle drive, start-up component, variable speed fluid coupling, gear unit or torque limiter.

Voith Turbo sp. z o.o. has subsidiaries in Ukraine and Belarus. We also serve customers in the Baltic States and in a limited scope in Czech Republic, Slovakia, Hungary, Slovenia, Croatia, Bosnia, Serbia, Montenegro, Albania, Macedonia, Greece, Romania, Bulgaria, Moldova and Georgia.

We are organized in four Business Divisions.
Commercial Vehicles – Technologies for Automotive and Public Transport
Safety, efficiency and driving comfort are the essential requirements in transportation. Developing our products we keep these values in focus. Voith not only cooperate actively with vehicle manufacturers, but also maintain close relationships with the operators to be able to satisfy their needs. As a result, worldwide more than 150,000 city buses run reliably with Voith DIWA automatic transmissions and our hydrodynamic retarders are among the most effective and popular brake systems for trucks and buses.

Voith Turbo sp. z o.o. supports market sales, OEM application engineering as well as aftermarket service. In our area of responsibility there are about 10,000 DIWA automatic transmissions in operation. We have complete inventory of new units and original spare parts. At our workshop all the offered products are overhauled by skilled technicians. The workshop is equipped with DIWA transmission test bench. Service can be also performed at the customer.
Rail – Systems and Components for Railway Vehicles
Hydrodynamic, electric or mechanical: Voith Turbo's product portfolio ranges from individual components to complete solutions. We are a leading supplier for DMUs, EMUs, trams, locomotives, high-speed trains, metros and special rail vehicles. System competency and service from one single source gives maximum reliability and makes rail travel possible at higher speeds, with improved safety and comfort as well as reduced energy consumption and emissions.

Voith Turbo sp. z o.o. continually supports its customers through new product sales and attentive aftermarket service which covers maintenance, system upgrades and spare parts supply. Our competent and flexible engineering services are characterized by long experience. Having extended the local workshop facility in 2014 and equipping it in a RailPack test bench, we are now able to offer even higher overhaul standards. As an OEM, we provide maximum safety by using tested original parts which also means a longer lifetime and higher availability for the complete driveline.
DIWA-Support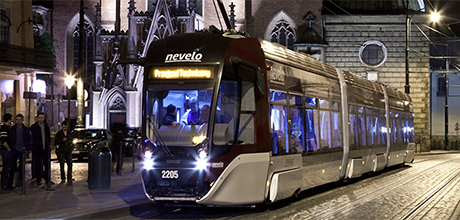 Mining & Metals – Systems and Components for Steel Industry, Raw Materials Extraction and Transport
Reliable and robust driveline solutions are crucial for extremely demanding mining and minerals processing applications. Voith can provide the components, engineering and service know-how to achieve high productivity of your equipment even under most arduous and hazardous conditions both above and below ground. That's why steel and mining companies traditionally rely on our products ranging from universal joint shafts to fluid couplings. With Voith components your machinery will run longer without unplanned downtime.
Voith Turbo sp. z o.o. carries out sale activities, but also assists its customers from the early design stage throughout the entire lifetime of the equipment. One of Voith's European Centers of Service is located in Majkow Duzy. We have complete facilities for all couplings overhauls, including machining and dynamic balancing. The workshop repairs as well as service at the customer are performed by experienced engineers. We also supply all spare parts required for operation and maintenance of your Voith product.
Power, Oil & Gas – Solutions for Petroleum Industry and Power Generation
Regardless of whether it is the production, treatment or transport of oil and gas, power generation or chemicals production – each sector has its own challenges. However, the demands on equipment are similar: safer processes, trouble-free precise operation, high availability and low life cycle costs. You will find Voith equipment in all critical applications in power plants, upstream, midstream and downstream sectors as well as in chemical plants. Our products such as variable speed drives or high capacity turbo gears (BHS) set the benchmark within the industry for quality, innovation and design.
Beside running sales, Voith Turbo sp. z o.o. provides full range of services including workshop repairs, overhauls, direct factory service, engineering support, retrofit projects and re-rating of existing equipment. We also deliver original spare parts to ensure efficient operation fo your Voith equipment.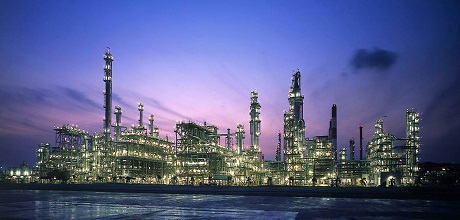 Voith Turbo sp. z o.o.
Majków Duży 74 Wola Krzysztoporska
t +48 44 646 88 48
f +48 44 646 85 20
Send an email
24h Service Hotline
Commercial and Rail Vehicles
t +48 44 646 85 19
Mining & Metals and Power, Oil & Gas
t +48 885 303 303
Voith Turbo sp. z o.o. registration data
District Court for Łódź-Śródmieście in Łódź
KRS No.: 0000138211
Equity capital: 250,000 PLN
Tax ID No.: 771-00-13-760