Papermaking 4.0
Virtual Reality Solutions by Voith Paper
Virtual Reality Solutions by Voith Paper enable you to experience your individual paper machine easily in virtual reality. Also trainings can be carried out in virtual reality. The complete immersion in the virtual world enhances the training effect. The result: More transparency, efficiency and safety over the entire life cycle.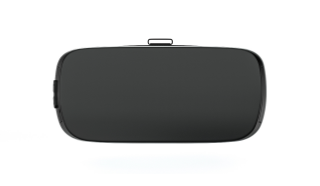 Greater efficiency
Less downtime needed for operation and maintenance thanks to training in virtual reality
Greater safety
Reduced risk of accidents at work due to effective training in a safe, virtual environment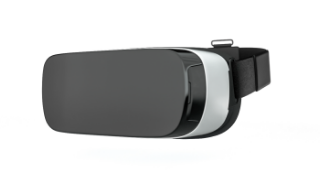 Greater transparency in planning phase
Experience your new unique plant realistically, before it is even built. Immediately understand the effects of configuration changes. Plan the infrastructure and inform stakeholders everywhere in the world about the importance of an individual component or function.
Efficient planning of paper mills
Informed stakeholders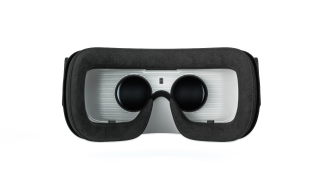 Virtual reality training
Achieve better learning results with interactive training programs customized to your machine. Through experience with a larger number of sensory perceptions in virtual space, your employees develop knowledge about routine machine operation and maintenance in a safe environment.
Explore the machine
Simplify complex situations
Create realistic scenarios
Experiencing instead of learning
Experience virtual reality
Papermaking. Next Level
Voith makes it possible to experience any of its new paper machines in virtual reality. Whether planning your infrastructure, informing stakeholders or conducting training, benefit from the greater transparency, efficiency and safety throughout the entire life cycle of your paper machine.
Either on the monitor or closer to reality with virtual reality glasses, you will experience your paper machine. Operation is via two controllers that enable you to move around in the virtual space and perform actions.
This allows you to explore the inner workings of your machine and develop knowledge about the functions of individual steps in the production process. Training tasks such as changing rolls or installing screens are carried out by your employees in a realistic but safe environment.
Would you like to experience it for yourself? Our web virtual reality application gives you a first impression of what you can expect with Virtual Reality Solutions by Voith Paper. Use the following link to view a simplified version of the virtual world of Voith Paper.
Link Web-VR
Benefit from our

Virtual Reality Solutions by Voith Paper

Plan with transparency
Experience the future machine 1:1 starting in the configuration and planning phase
Inform stakeholders
Present realistic details such as individual components and functions at any location
Develop infrastructure
Plan stock preparation, buildings and access routes more easily thanks to a realistic visualization of the paper machine
Train employees
Train while the machine is being built, thus accelerating commissioning and increasing safety
Simulate maintenance scenarios
Achieve better learning results with interactive training programs in virtual reality, thereby reducing the probability of errors and the duration of downtimes
Our goal is to optimize paper production by linking the possibilities of digitization with the physical production process. With Virtual Reality Solutions by Voith Paper, we are the first manufacturer to offer our customers a service solution that is perfectly customized to the individual machine and consistently exploits the possibilities of virtual reality.
Voith Paper
Would you like to know more about our papermaking services?
Or what we mean by "Papermaking. Next Level" and how you can benefit?
Find more information here.

Follow us on social media
Voith is a global technology group. With its broad portfolio of systems, products, services and digital applications, Voith sets standards in the markets of energy, oil & gas, paper, raw materials and transport & automotive. Founded in 1867, Voith today has more than 19,000 employees, sales of €4.2 billion and locations in over 60 countries worldwide and is thus one of the largest family-owned companies in Europe.
More about Voith
Voith Paper Newsletter
Subscribe to our newsletter and stay informed about news in the world of Voith Paper
Always get the latest updates on new products and services, projects, campaigns and success stories as well as upcoming exhibitions and conferences – straight to your inbox.
Subscribe now