OnCare.pmPortal – Tracking software for consumables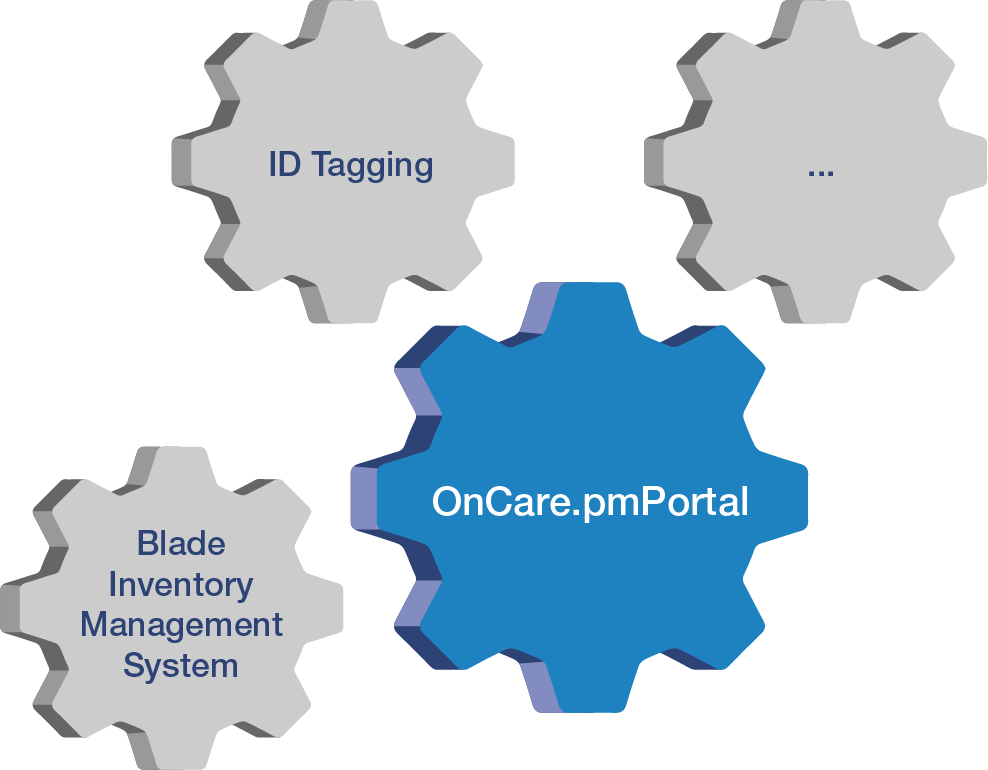 With our OnCare.pmPortal, the next generation of our inventory management system is now available! In addition to its extended functions and features, it also includes "ID Tagging" for rolls and fabrics as well as the "Blade Inventory Management System" – first two of several upcoming modules.
OnCare.pmPortal – All advantages at a glance
Optimised inventory management
Graphical depiction of your paper machine
Central data maintenance for all consumables and rolls
Comprehensive tracking of individual products
Easy creation of reports
Schedule shutdown feature
Visual representation of your paper machine
Get an overview of your entire paper machine. Independent of manufacturer, all consumables can be displayed digitally.
Manage all product data centrally in one software
Access all product data from any location. Manage your stock as well as the installation and removal of your consumables. Upon request, Voith will support you in the maintenance of your data – you retain data sovereignty.
Comprehensive tracking of your individual products
Get details about each individual product, e.g., what has been installed and the product lifetime that can be expected. Based on the entered data, OnCare.pmPortal allows the tracking of all installed consumables.
Reporting function to simplify your inventory management
Export the exact data you need to manage your inventory. The reporting function provides a quick overview of the service life reached and the reason for replacing your products.
Schedule shutdown feature for easy shutdown planning
Plan shutdowns in the long term: Our tracking feature informs you about upcoming preventative changes in a timely manner – and suggests consumables that should be replaced at the next shutdown.
CONTACT OUR EXPERTS
With the OnCare.pmPortal "ID Tagging" module, physical products are linked to their digital identity in an intuitive way. The unique identification of each individual product ensures the management of product-related data easier and more secure than ever.
Blade Inventory Management System
With the OnCare.pmPortal "Blade Inventory Management System" module, blade inventory management is now fully automated and works without any manual counting. With the asset management tool OnCare.pmPortal, paper manufacturers have everything under control and all data are online available. Everywhere and everytime.
Successful in the digital age: Get to know Voith Paper