Waterpower – the domestic power source
As one of the world's largest archipelagos, Indonesia has enormous renewable potential, but also faces considerable geographical and administrative challenges.
Natural and urban, densely populated and sparse, abundant in rainfall but experiencing dry seasons, Indonesia presents an interesting paradox.
8 GW of undeveloped hydropower potential
More than 80% of the country's current energy mix comes from fossil fuels, yet it has enormous clean-power potential and an ambitious renewable-energy target of 23% by 2025. Currently, Indonesia's total power generation is estimated to be 56.5 GW, with renewables representing just 12% of the energy mix.
"It is estimated that there is currently about 8 GW of economically viable undeveloped hydropower potential," explains Abhisheck Mehta, Country Manager for Voith Hydro Indonesia, adding that the need to commercialize inexpensive domestic power sources, such as hydropower, is becoming key for Indonesia's economic development.
Indonesia is blessed with lots of rivers that can provide renewable energy; hydropower will play a very big role in the country.
Facing challenges
Despite the potential, a host of barriers stand in in the way of Indonesia's hydropower development. For one, the remote locations of many sites pose technical and fiscal difficulties in connecting to the national transmission grid. "Obtaining financing for capital-intensive projects, and administrative hurdles, can also be significant," adds Mehta.
2,200 dams for attractive Small and Mini Hydro solutions
In effect, while over 90% of Indonesia's installed hydropower base comprises large hydro, with projects in constant development, Small Hydro is an attractive and viable option – particularly where funding is concerned and infrastructure already exists. According to Mehta, Indonesia currently has as many as 2,200 dams, primarily used for flood control and irrigation, which could lend themselves to Small Hydro and Mini Hydro solutions.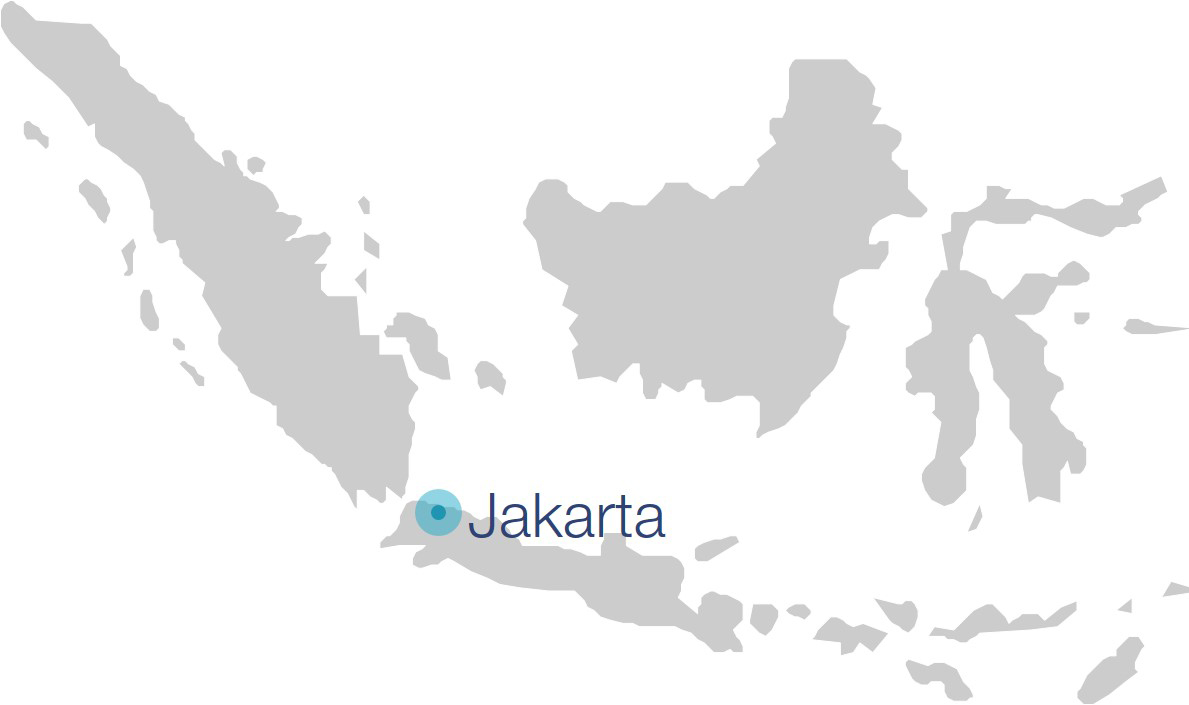 Voith's wide range of customized systems and services are perfectly suited to meet the country's growing demand for a stable and reliable, efficient and clean source of power.
In delivering its innovative hydropower solutions, Voith Hydro has illustrated its commitment to Indonesia's clean-energy sector.
Corporate social responsibility initiative
Giving hope: a Semangka school project
The Francis turbines of the Semangka hydropower plant were not the only object in the area to be modernized. As part of a corporate social responsibility initiative, dubbed "Asa" (the Indonesian word for "hope") Voith also turned its attention to the local Printis school – the only source of education for children in the area. The school, located in Umbul Seno village, seven kilometers from the Semangka Powerhouse and attended by 22 students, aged seven to nine, was ill equipped and lacked basic infrastructure. Through the Asa initiative, Voith provided new tables and chairs for the teacher and children, as well as a large wooden cabinet for books and supplies. The initiative created a bond between Voith personnel and the local community, strengthening collaboration on the Semangka hydropower project.
We are there for you, wherever you are!
Abhishek Mehta
Country Manager for Voith Hydro Indonesia
t +62 21 2598 1217
f +62 21 2598 4963
Send an email