Individual, durable solutions for maximum yields
According to a forecast by the International Energy Agency (IEA), global energy demand will rise by 30 percent by 2040. To meet this demand, we need clean and efficient power generation. No other source meets these requirements better than hydroelectric power. This makes it the key to the energy mix of the future.
All for hydropower
As a reliable partner for 150 years, Voith offers everything needed for the efficient and future-oriented creation of hydropower. The portfolio includes all components for large and small hydropower plants as well as for pumped storage power plants - from generators, turbines, pumps and automation systems to spare parts, maintenance and training services as well as digital solutions for the entire life cycle of the plants.
We support you on site - worldwide
We produce all hydropower components at our own sites in Asia, Europe, North and South America. We are also conducting research worldwide into tomorrow's power generation. A one-stop contact person provides you with direct support, and you also have access to our global experts and resources. Thus, we ensure continuity and seamless knowledge transfer to project locations.
Did you know…
Around one sixth of the world's total electricity is generated from hydropower.
Among renewable energy sources, hydropower accounts for the largest share of the electricity produced.
Modern hydropower plants have an efficiency of up to 90%. This makes them by far the most efficient solution for energy generation.
Large hydropower plants are the most powerful and reliable suppliers of renewable energy - both for growth regions and industrial nations. As an industrial partner and complete supplier, Voith equips the world's largest hydropower plants with state-of-the-art technology.
Clean, efficient and reliable - small hydropower plants from Voith secure and improve the lives of many people around the world. In close cooperation with our local customers, we develop tailor-made solutions and master all local challenges.
As the demand for energy increases, the electricity grid is subject to fluctuations. Pumped storage power plants are ideally suited to compensate for electricity shortages and surpluses. Voith has more than one hundred years' experience with pumped storage power plants and equips the most modern and efficient plants in the world.
Reversible pump turbines, Ternary sets and motorgenerators, Pumped storage machines

PDF

English
Not only is hydropower the world's largest source of renewable energy but it is the backbone of the electricity grid. We partner with our customers worldwide to make renewable energy reliable.
Intelligence for the digital hydropower plant
Hydropower is already highly automated today - now it is becoming intelligent. Together with customers, we develop an individual data pool securely in the cloud. In addition, we visualize and analyze the data and develop self-learning models for well-founded and forward-looking decisions. With the help of intelligent products, we make systems fit for tomorrow's requirements.
Read more
Sustainability - value that last for generations
Hydropower is a decisive factor for sustainable energy management and the development of entire regions. We are therefore always committed to long-term, cross-generational involvement. In doing so, we always pay attention to the risk management of our customers' projects and contribute to sustainable hydropower with our technology.
In addition, we actively support the sustainability instruments and standards of the hydropower industry and are in constant contact with relevant stakeholders.
Source of development and prosperity
Close proximity to water has always been a guarantee for economic development and prosperity. The ancient Egyptians, who owed their high culture to the Nile, already knew this. Even today, underdeveloped regions can grow strong through hydropower. The development of new hydropower plants also brings knowledge, jobs and infrastructure expansion. In many regions, has proven the catalyst for economic and social enrichment.
Why hydropower is so attractive
Hydropower is one of the most promising renewable energy sources. It is both low-emission and independent of primary energy sources. The use of hydropower is not only extremely efficient, it is also virtually inexhaustible. But how does the power of water become electricity for daily use?
Turbines - collect the power of water
Generators - convert the power of water into electricity
Pumps - create unique energy storage facilities
How can we help you?
Get in contact with us
Lars Meier
Head of Sales
t +49 7321 37 9686
m +49 171 151 6460
Send an email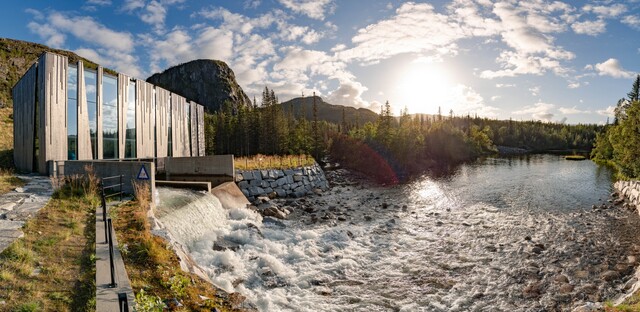 Power Generation for a Sustainable World
The "Paris Agreement under the United Nations Framework Convention on Climate Change" clearly stated that global warming must be kept within a maximum of 1.5 °C if one wants to reduce the risk of a global climate collapse. To achieve this goal, steering electricity production toward clean, renewable technologies is necessary.
Explore now
Great People working on future challenges
The tasks at Voith vary greatly, but there is one thing that all Voith employees have in common: their passion for the company and technology. Commissioning hydropower plants requires the support of service engineers worldwide. They spend several months on the ground providing assistance with putting a hydropower plant into operation. One of these engineers is Maxime Ghiduci.