AdvancedPRODUCTS
Smart product combinations.
Maximum performance.
AdvancedPRODUCTS are an ideal combination of products that work perfectly together to improve the papermaking process and maximize savings.
Voith provides its experience and knowledge to help you to achieve your targets. Maximize the performance of your paper machine with AdvancedPRODUCTS from Voith!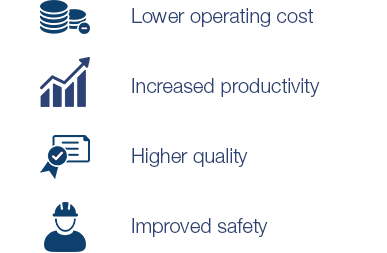 Smart product combinations.
Maximum performance.
FormMax
For your forming section
In a FormMax solution we achieved
more uniform drainage,
a 50% reduction in sheet breaks and
high paper strength using a lower basis weight.
PressMax
For your press section
In a PressMax solution we achieved
reduced water consumption and less rewetting,
a faster startup curve and
improved edge runability.
DryMax
For your dryer section
In a DryMax solution we achieved
90% permeability retention with an even profile,
lower operating costs and
higher paper quality.