Reliable, competent, close at hand: Voith offers a diverse range of services and products for business and industry worldwide. As a global company we are able to draw on our knowledge and expertise from every continent to provide suitable results which allow your business to meet its full potential. The company is an essential partner for five key industries: Energy, Oil & Gas, Paper, Raw Materials and Transport & Automotive.
Voith Turbo – Expert in Power Transmission
Voith Turbo drive components and systems can be found in a wide variety of applications in Oil and Gas, Mining, Marine Technology, Raw Materials, Transport and Automotive industries.

Voith Turbo has been present in Russia since 1996. With several locations in Russia, we provide a comprehensive range of products and services. Be it a bus transmission, drive system for oil, gas & mining industries or fully integrated system of a rail drive - Voith is here for you.

The main facility in Kazan includes production, sales, workshops, stores, testing & aftermarket service facilities. Offices in Moscow and Novokuznetsk ensure sales, service and distribution coverage all over Russia and CIS.
Voith Turbo in Russia and CIS
Voith Hydro – Full-line Supplier of Hydro Equipment
Voith is one of the world's leading full-line suppliers of hydroelectric equipment, technology and services. Our portfolio of products covers the entire life cycle of new and existing large and small hydropower plants. We offer turnkey plant solutions applying to both the field of power generation and the area of storing electric power.

Voith Hydro has been active in Russia´s hydropower modernization processes since 2001.
Voith Paper – Partner and Pioneer in Paper Making
Paper making has a long tradition at Voith. As early as 1859, Johann Matthäus Voith built the first wood grinder for the production of paper from wood fiber.
Whether graphic, board, packaging, specialty or tissue papers - a large proportion of the world's paper production is performed on Voith paper machines. Using our unique process knowledge, we develop products that offer economic and environmental advantages.

As a pioneer and partner to the paper industry, we help our worldwide customers advance their business objectives. From a single source we offer new facilities, rebuilds, products and services to meet your goals.
Voith Paper in Russia and CIS
Balakovo
Group Division
Voith Hydro
Kazan
Group Division
Voith Turbo
Moscow
Group Division
Voith Turbo
St. Petersburg
Group Division
Voith Paper
The Voith Group is a global technology company. With its broad portfolio of systems, products, services and digital applications, Voith sets standards in the markets of energy, paper, raw materials and transport & automotive. Founded in 1867, the company today has locations all over the world and is thus one of the larger family-owned companies in Europe.
Read more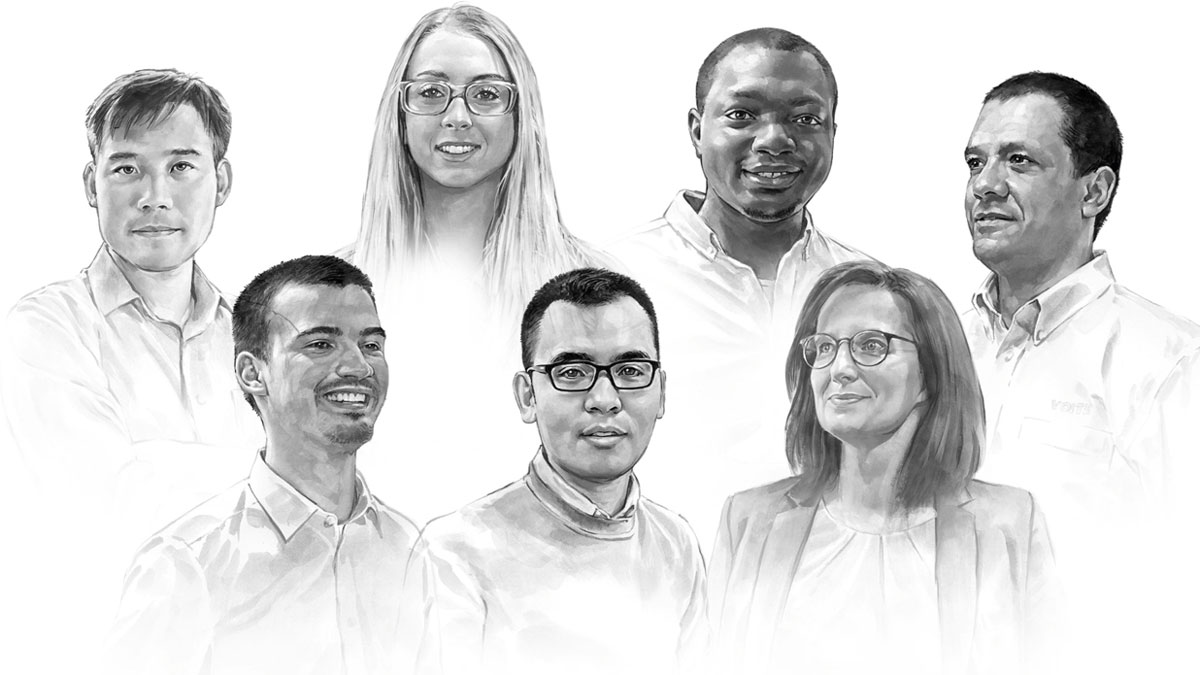 We offer careers in fields from business management to engineering, from manufacturing to IT. If you`re interested in technology, Voith is the place to be. You want to be challenged and developed? Your success is only limited by your imagination and motivation.
Current job openings
At the moment, there are no job openings available for your country.
We keep you informed about current company topics.