Digitalization and decarbonization call for innovative capacity
Innovation is crucial to the success of a technology company. New solutions ensure sustainable, competitive advantages and therefore, future revenue and growth.

Global megatrends like digitalization and decarbonization, i.e., the shift to climate neutrality, are drivers of innovation. For a company's innovation strategy, these two developments are both an opportunity and a mission. Digitalization enables disruptive innovations with new solutions based on artificial intelligence and machine learning. Climate change increases the need for resource-conserving products and processes that challenge a company's innovative capacity. At Voith, our innovation projects are targeting these megatrends.
Creative thinking needs an open culture of innovation
Innovation and creativity should not be confused. Creative thinking produces new ideas, while innovation is the translation of one or several ideas into a product or solution. Nevertheless, creativity is a prerequisite for innovation. Working creatively means abandoning entrenched ways of thinking and previously established success templates to break new ground.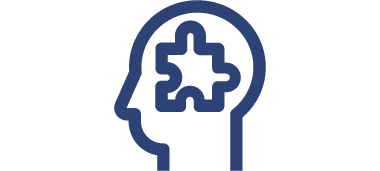 Open innovation and co-creation: Innovations emerge from partnerships
For a long time, especially in engineer-driven companies, there was a culture of "closed innovation," in which innovations were conceived and developed behind closed doors. A new solution was not presented to customers until it was perfect. Today, the principle of "open innovation" is paramount. New solutions occur in an open process together with customers, universities, research institutes, partners, or start-ups. The advantage of open innovation is that knowledge and expertise from various sectors and areas are interconnected, which results in new opportunities. In this context, co-creation methods like the crowdsourcing of ideas or design thinking are increasingly being deployed.

Voith has always developed innovations in close collaboration with its customers. The company also works with numerous research institutes, associations and start-ups. One such example is the "Modellfabrik Papier", where new solutions for sustainable paper manufacturing are being created in partnership.

Current examples of innovations by Voith
Thanks to a strong culture of innovation, Voith is constantly developing new solutions.
Intelligent hydropower plants
Digital solutions help improve efficiency and safety in all phases of hydroelectric power generation. Technical and system data are securely deployed and analyzed in the cloud. Intelligent process control systems use these analyses to detect deviations and initiate countermeasures in the event of problems. This allows a holistic approach to hydropower generation and a maximization of revenue.
Read more
Detect, understand and prevent paper breaks with OnEfficiency.BreakProtect
Paper breaks bring paper production to a standstill. OnEfficiency.BreakProtect analyzes process data with the help of artificial intelligence and automatically identifies critical process conditions that could lead to paper breaks, allowing countermeasures to be developed in good time.
Read more
The Voith Schneider Propeller: the combination of propulsion and steering
With the electric Voith Schneider Propeller (eVSP), Voith is taking an important step towards the electrification of the drive train in marine applications – and is thus helping the shipping industry consume fewer resources.
Read more
Facts and figures about innovation
Number of patents and industrial designs at Voith
First patent registration
invested in innovations in the last five years
of revenue invested in innovations