Hydropower competence for Scandinavia
Voith Hydro Västerås (VHV) is a pioneer shaping the hydropower's present and future in Scandinavia. Incepted in 2002, Voith Hydro Västerås has become one of the major suppliers of hydropower equipment in Scandinavia, situated in both Västerås and Kristinehamn, Sweden. Since 2006, VHV is a subsidiary of Voith Hydro, a German full-line supplier for hydropower in Germany.
We are at the heart for production of large rotating electric machines with more than 125 years of tradition in this business. Since 2011 we are also located in Kristinehamn were we have the same long tradition and knowledge gained in turbine technology.
Many products and services, one reliable supplier
Our products encompass new generators, complete rehabilitation of hydropower generators with equipment, upgrading and modernization of hydropower plants. Furthermore, we offer inspections and manifold services for hydropower plant operators. VHV undertakes commissioning on generators provided by original manufacturers. Moreover, VHV offers also excitation equipment and voltage regulators. With this grand range of products and services at hand, VHV always keep an eye on satisfying our customers with high quality.

Companies, such as Vattenfall, E.ON, Fortum, Kemijoki OY in Finland, Statkraft and Landsvirkjun in Iceland, have repeatedly called on VHV to convey the right solution for hydropower plants. The German TÜV has officially examined our high standards of manufacturing and awarded this achievement with ISO 9001:2000 (quality), ISO 14001: 2004 (environmental management) and ISO 18001: 1999 (health and safety).
Exploring new dimensions of efficiency: new generators, rehabilitation, and upgrading
Energy suppliers investing in hydropower plants expect exceptional products: highly efficient and long-lasting equipment. With passion and precision VHV meets the high standards and reliability customers count on. With respect to our supply for large projects, we differentiate between three main categories:
Our complete new generators for hydropower plants have a power range from 10 to 350 MVA with speeds up to 600rpm.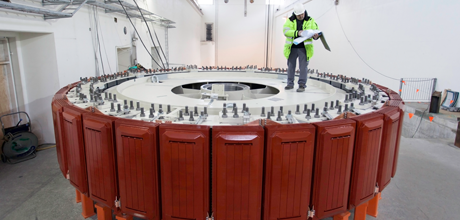 Basically, the aim of rehabilitation is to renew the complete plant to achieve at least its original performances. Sometimes we are able improve the total output of the power plant. The typical scope of a revamp can be re-winding, replacement of stator lamination, or rotor pole re-insulation.
Upgrading a hydropower plant means to increase its power output and enhance a reliable operation. This can be accomplished by re-designing the components of the hydropower plant and substituting out-of-date technology. With optimized design of core, winding and ventilation, VHV raises the generator's efficiency. Typical scope for the turbine is new runner and refurbishment of stationary parts such as wicked gates and regulating mechanism. We offer environmental friendly technology with water filled Kaplan runners and high pressure oil system.
Contact
Leading in services for hydropower plants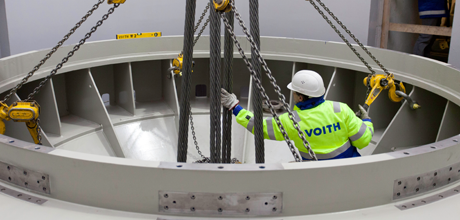 The VHV service group has become the market leader for hydro generators in Sweden over the past few years. We have executed hundreds of assignments with various scope since 2002.
Now that we have gained a substantial amount of experience in the field of service, our customers benefit from huge range of capabilities that we offer:
Inspections and condition assessments both turbine and generators
Alignment check and other measurements
Stator slot rewedging and reinsulation or modification of rotor poles
Cleaning and overhaul
Exchange and repair of auxiliaries such as excitations, cooling systems, brake systems, turbine HP units
Design studies
Education and training
Emergency repair of bearings, windings, earth-faults, etc.
We are an allrounder for excitation equipment and voltage regulators
We are a complete supplier of excitation equipment and voltage regulators. VHV is in a position to easily offer new excitation equipment adapted to all types of generators and manufacturers. As an independent excitation manufacturer, we freely chose components from different suppliers in order to achieve the best solution. Moreover, we also supply static excitation equipment as well as brushless exciters and AVR:s for all kinds of systems.
Quality is the core of our procurement policy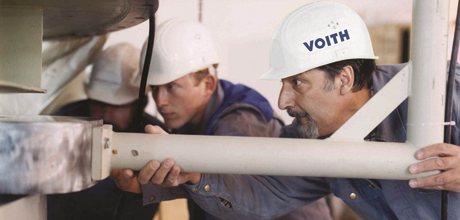 Companies intending to work with us as VHV suppliers have to fulfill certain prerequisites:
Quality assurance of business
Environmental principles similar to VHV
Reliability of supply
Sound finances
VHV select suppliers on the basis of their ability to contribute reasonably to the development of our business.