Voith Turbo in Spanga-Stockholm
Our industries: from mining to windpower.
We are at home here. Just like you.
Our markets and our industries. This is where we are at home. Sometimes for many years and decades. With our broad portfolio we are serving the megatrends of our times. We develop reliable, resource-sparing, low-emission products and therefore make an important contribution to safety, efficiency and climate-friendliness.
Drive components and systems from Voith Turbo can be found in a wide variety of industries:
Mining
Chemicals & Petrochemicals
Power Plants – Thermal
Commercial vehicles
Machine Engineering
Oil & Gas Industry
Paper
Test Engineering
Recycling
Rail vehicles
Marine technology
Steel Industry
Hydro power
Wind Energy
Contact
Voith Turbo Safeset AB
Finspangsgatan 46 163 53 Spanga-Stockholm Sweden
t +46 8 56475550
Send an email
Voith Turbo in Hudiksvall
Advanced solutions for torque limiting, process improvement and connection technology
Voith Turbo Safeset manufactures and develops advanced torque limiting couplings, process improving couplings and connection couplings, used to enhance production and protect drivelines in rotating equipment. Development, design, production, marketing and sales are all under one roof, while our corporate network extends worldwide.
Due to their reliability and accuracy our couplings are the long term solution for demanding applications in the mining, steel, marine, energy, rail and recycling industries.
Contact
Voith Turbo Safeset AB
Rönningevägen 8 82434 Hudiksvall Sweden
t +46 650 540150
Send an email
We develop solutions for generations to come
With over 30 years of developing and manufacturing torque limiting and connection couplings, by the inventor Curt Falk, we have unique knowledge in our field. The original patent was taken out in 1978 and production began in Hudiksvall in 1982. Since then, the ground breaking idea is constantly being developed by our expert engineers and researchers.
Expert knowledge and research for innovative driveline solutions
Continuous research and development carried out at our site is the foundation for all product development. We continuously look for new opportunities to create further products and services that enhance driveline dynamics in all areas of industry.
Our in-house technical department designs new drivelines or retro-fit installations for existing drivelines. To maximize the potential of the driveline without risking damage, our engineers simulate different design proposals for individual applications.
Friction:
Optimized design solutions – to apply the Safeset principle to any design.
Surface treatment – to optimize product
Huge database of test results

Application:
Wide area of industry and application knowledge
High degree of customization

Calculation and simulation:
Validation and optimization
System know how
Welding and heat treatment:
WPS development
Validation of personnel
Stable processes by process controls and destructive testings

Bearing and sealing technology:
Validation
Ceramics Hybrid bearings
High load and/or high speed capabilities
Friction based solutions for the connection and protection of drivelines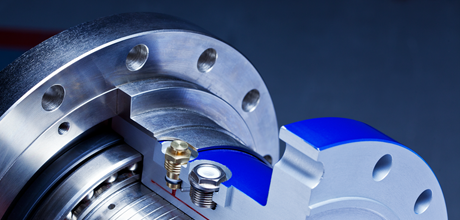 Voith Turbo Safeset develops and manufactures the most precise torque limiting couplings, process improvers and connection couplings available on the market. Torque limiting couplings protect machinery from overload and maximize production by releasing at a precise set torque. Connection couplings connect and transfer torque, for the most compact and high performance shaft connections. We also offer services to ensure maximum operating performance for the life-span of the driveline.

The extensive industry application knowledge and experience enables our sales team to make the most of every driveline's specific needs and tailor our solutions to different applications within each industry.
Torque limiting couplings:
SafeSet – torque limiting coupling with instant release
SmartSet – process improving coupling with slip function
AutoSet– process improving coupling with slip function and automatic reset
Connection couplings:
HyCon for shaft-shaft or shaft-flange connections
HyLoc for shaft-hub connections
HyGrip for quick-release customer-specific shaft-hub connections
High quality services for the life-span of the driveline
The production and service center in Hudiksvall provides service and maintenance for couplings, expert training of driveline personnel and advanced analysis of driveline dynamics. We regularly carry out scheduled service, maintenance and repairs to reduce life cycle costs, and guarantee continuous operating performance. Voith training sessions at our Hudiksvall service center, offers our customers' maintenance staff deeper product understanding and in-depth maintenance knowledge.
Worldwide export logistics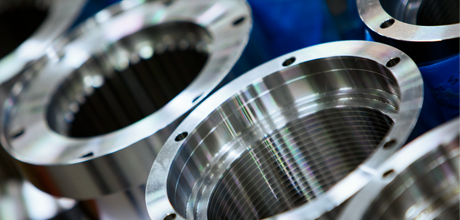 At Voith Turbo Safeset we understand the importance of effective export systems and we prioritize the quick delivery of our products by attending to the individual transportation requirements for each of our customers.
Our logistics team always ensures safe handling and transportation for customers, suppliers and dealers worldwide.