Voith Turbo Güç Aktarma Tekniği Ltd. Şti. was established in Ankara in 2008. We supply our customers with drive components and systems in a wide variety of industries in Turkey: power & raw materials transmission, marine, trucks and public transport. Our highly advanced technologies transmit and control powers under extreme conditions – safely and resource-sparingly.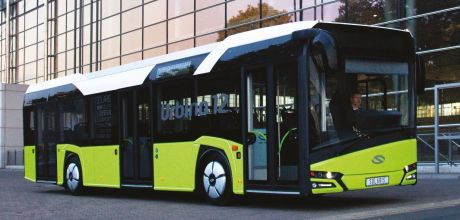 Voith is the global supplier of products and services for buses, trucks and agricultural machines. Voith drives and brake systems save fuel, minimize emissions and provide greater driving comfort.

The development of our components and systems occurs in close cooperation with vehicle manufacturers. Always in the foreground and every drop of fuel is used as efficiently as possible.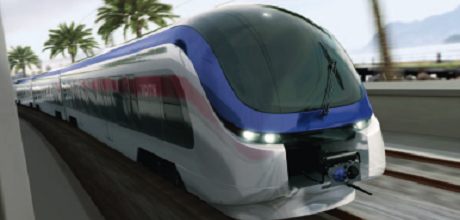 We are on the rails around the world. With our components and complete drive systems. Voith makes rail travel possible at higher speeds, with greater comfort, reduced energy consumption and lower emissions. In this way, we contribute significantly to ensuring mobility. Voith transmissions, couplers and retarders have become indispensable in rail vehicles worldwide.
Be it in port, at sea, river or lake, Voith makes maneuvering more precise, safer and faster to meet the ever increasing demands of modern shipping. Through constant innovation, highly efficient thrusters have been developed to provide propulsion packages that maximize vessel operability.

Many years of experience result in more safety on the water. Voith has been developing technical solutions for all kinds of watercraft for over 85 years now.
Mining and Steel Industries
At first glance, they often go unnoticed, but couplings, gearboxes, variable speed drives, universal joint shafts, and many other Voith components are in non-stop operation in conveyor systems all over the world. Above and below ground, they contribute to the constant availability of raw materials such as coal, copper, nickel, etc., for industrial processes. Voith engineers develop and produce components and machines that set universal benchmarks for quality.
Voith variable speed drives are ideal for the oil & gas industry and power plants. Our products are known for their robustness, long service life, high reliability and low maintenance costs.

Voith drive systems are found in pumps, compressors and fans. These drive components transmit power and control the speed of the driven machine. Voith turbo gear units transmit powers up to 170 MW and reach a maximum speed of 100,000 rpm.
Voith Turbo Güç Aktarma Tekniği Ltd. Şti.
06520 Söğütözü Armada İş Merkezi Eskişehir Yolu 6
A Blok, Kat 13
Ankara, Turkey
t +90 312 495 00 44
Send an email