One of the world's leading suppliers of hydraulic machines
For more than 100 years, Voith Hydro has developed, built and installed hydraulic machines for the development of hydropower.
During this time, Voith Hydro has contributed significantly to the advancement of many types of hydropower turbines. Thousands of installed hydropower plants worldwide were provided with Voith Hydro turbines. The foundation of Voith Hydro's expertise is the accumulation of equipment operating results over time.
Application range and development of our turbines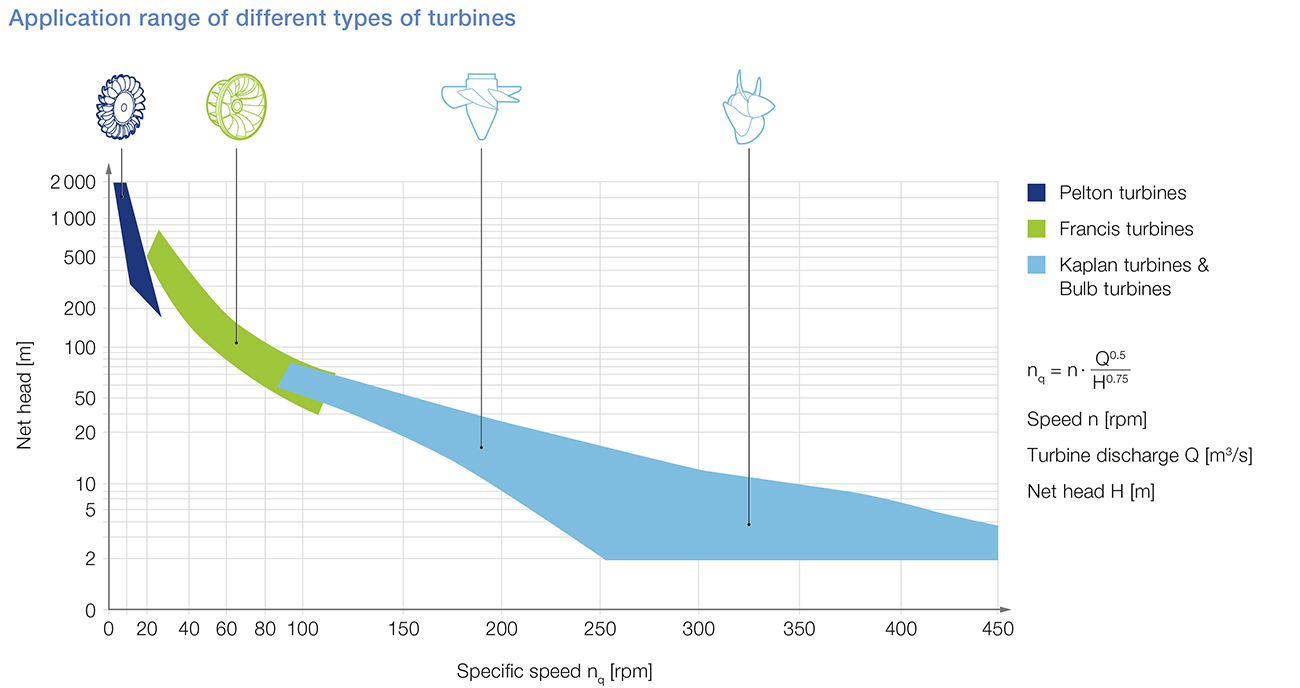 Back to the roots: History of hydropower turbines
Historical key facts
1870: Beginning of the manufacturing of hydraulic turbines
1873: Construction of the first Francis turbine
1903: First order from the USA (Hamilton, Niagara Falls)
1908: Establishment of the hydraulic laboratory "Brunnenmühle"
1913: Support of Viktor Kaplan in developing Kaplan turbines
Shut-off valves - Voith control equipment for turbines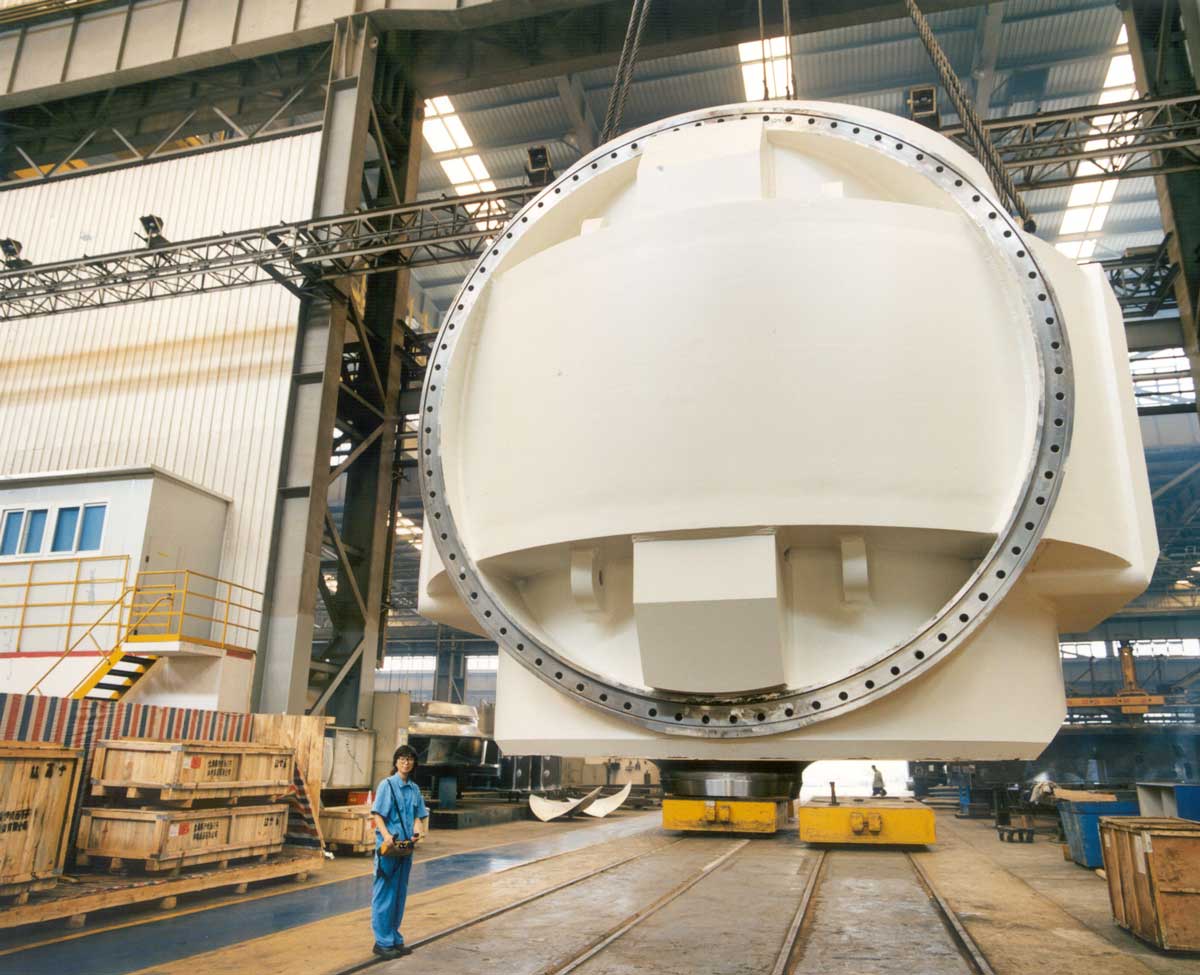 Voith started designing mechanical-hydraulic control equipment for water turbines as long as a century ago, because extreme adjusting forces and short closing times cannot be coped with by purely mechanical means. On long penstocks of a hydro powerplant, the high pressure end can be equipped with a Voith closure valve to shut off the water supply of the turbine. This allows turbine dewatering for inspection and maintenance without dewatering the penstock.
Voith Hydro is supplying custom designed shut-off valves since 1925.
Your contact for hydropower turbines – How can we help you?
Find your regional contact
Environmentally-friendly hydropower products
Minimizing the impact on the environment
All forms of energy production require balancing tradeoffs with benefits. Throughout Voith Hydro's unparalleled industrial experience spanning more than 150 years, the organization has been working to minimize the impact of hydropower on the environment. Specifically, ensuring safe fish passage has been one of Voith's industry goals for the last 50 years, leading the company to conduct analytical and physical modeling in its laboratories. Greaseless technologies have been commonly used to maintain water quality for more than twenty years.
Developing fish passage technology to allow for direct turbine passage began in the 1990s and continues to this day. The goal for these efforts is to reach fish passage levels similar to those that existed prior to hydropower installation at a given site, while minimizing cost and efficiency loss.
Explore other relevant products and services
Always up-to-date: Social Media & News