Water is precious
Every liter saved is a gain
In terms of water shortage, the requirements and water rights are becoming more stringent for paper mill operators at many locations. Especially in regions with water scarcity, closed water cycles are becoming increasingly important. We develop and deliver solutions that drastically reduce water consumption in paper production, primarily through the development of closed water loops.
Water savings
Water savings of up to 60% already achieved
Zero liters of process effluent
Zero liters of process effluent with immediate effect with AquaLine Zero
World's first closed water circuit
Most efficient closed water circuit with the AquaLine concept with minimized fresh and effluent water consumption
1.5 l fresh water per kg paper
AquaLine Zero reduces fresh water consumption to only about 1.5 liters per kilogram of paper produced
New, disruptive technologies
Disruptive technologies for a completely new papermaking process with 90% water savings by 2030
Strong expertise with Meri
Strong expertise with Meri for an optimized water and wastewater management
With state-of-the-art solutions, Voith and Meri set industry standards in water and wastewater management.
AquaLine – A sustainable water management concept
Voith Paper's AquaLine concept ensures sustainable water management. Through the combination of biological cleaning systems, filter systems and recirculation systems, no more wastewater is produced during paper production (AquaLine Zero). Voith Paper is thus the first in the industry to offer a closed water loop with minimized water use - further proof of the company's innovative strength in the area of sustainability.
Our technologies
Our vision is to reduce fresh water consumption towards zero for all paper grades. The gradual switch to using purified and filtered water that is recirculated is the key to significantly reducing water consumption in paper production.
Paper is the ideal material on the path to greater sustainability.
With our technologies and solutions, we ensure the most sustainable paper production.
Alone, we cannot make the world a better place.
But in strong industrial alliances, we can.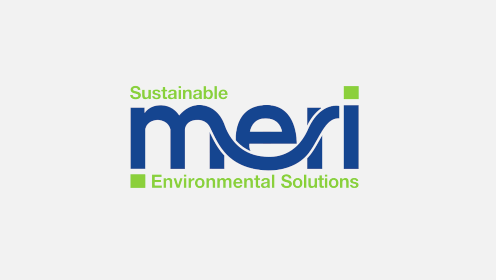 Meri Environmental Solutions - Strong expertise together with our Voith subsidiary
As a full-line supplier, we deliver customized water and wastewater management systems together with our subsidiary Meri Environmental Solutions. During design and installation, a special focus is placed on minimizing water consumption. At the same time, we prioritize environmental protection. For example, together we have developed the AquaLine concept. With the help of the AquaLine Zero system, wastewater consumption can be reduced to 0 liters.
Learn more at www.meri.de
Sustainability Report 2022
In the 13th edition of this annual report, Voith documents the progress made by the company in fiscal year 2022/22 with regard to the implementation of its sustainability strategy and describes future challenges.
READ NOW
Digitalization
PAPER IS ON
With over 300 digital installations to date, we are the world's leading provider of digitalization solutions in paper production. Our customers benefit from this experience in ongoing projects. Let's make papermaking digital!
Take a closer look
Papermaking vision
Discover the paper production line of the future
In a visionary design study, we are creating the paper production line of the future. The vision takes into account all important aspects for a well-rounded overall concept. The focus is on improved efficiency, sustainability and increased ease of maintenance.
Take a closer look
GERMAN SUSTAINABILITY AWARD DESIGN 2023
Winner of prestigious award
Voith Paper's XcelLine paper machines won the third German Sustainability Award (DNP) in the Design competition, Vision category. Already today, Voith's XcelLine paper machines are characterized by significantly reduced energy consumption, increased utilization of the paper fiber's potential, and significantly reduced water consumption. Voith Paper's visionary design study for the paper production of the future strives for CO2-neutral paper production that relies on alternative energy sources and does not require fossil fuels.
Read more about this success
Would you like to learn more about holistic sustainability in paper production? Talk to our experts.
Holger Humberg
Global Product Management Voith Paper
t +49 7321 37 3209
Send an email
Peter Eisen
Senior Vice Product Management Digital Voith Paper
Send an email
Andreas Weis
SVP Global Product Management - Fabric & Roll Systems
t +49 7321 37 6243
Send an email
Bernd Güldenberg
Senior Vice President R&D Technology Voith Paper
Send an email
Lada Bemert
Vice President New Business & Research at Voith Paper
t +49 7321 37 7960
Send an email
Voith Paper Newsletter
Subscribe to our newsletter and stay informed about news in the world of Voith Paper
Always get the latest updates on new products and services, projects, campaigns and success stories as well as upcoming exhibitions and conferences – straight to your inbox.
Subscribe now